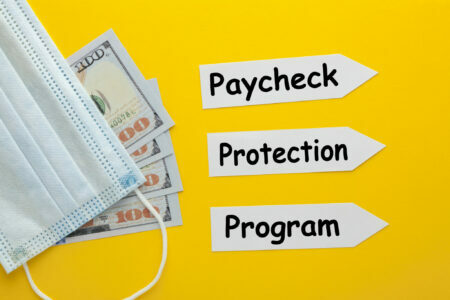 Federal Paycheck Protection Program (PPP) loans given to New Jersey businesses to help them during the COVID-19 pandemic will be exempt from state taxes, and any business expenses paid using PPP money remain deductible for the 2020 tax season. 
Gov. Phil Murphy and Treasurer Elizabeth Maher Muoio made the announcement late Tuesday, saying the state would follow the lead of the federal government, which has already said  that PPP loans are exempt from federal taxes. Businesses can have PPP loans forgiven if certain conditions are met.
In New Jersey, 155,851 PPP loans totaling $17.3 billion were distributed to businesses during 2020. Most loans were for amounts less than $150,000 and were distributed to smaller businesses. 
"This was the appropriate decision by Governor Murphy and State Treasurer Muoio, and we thank them for their diligence and consideration," NJBIA Vice President of Government Affairs Chris Emigholz said.  
"Access to PPP funds has been a lifeline for thousands of struggling small businesses throughout New Jersey. Increasing state taxes on the back of that federal aid would have gone against the intent of that aid and caused further financial duress for those employers," Emigholz said. 
For the 2020 tax season, related expenses paid for with PPP loans will be deductible for both Gross Income Tax (GIT) and Corporation Business Tax (CBT) purposes, and forgiven loans will be excluded from being subject to either tax. The governor said the state can take this action without enabling legislation under existing authority.    
Emigholz said it was still important that New Jersey pass pending legislation to codify the governor's decision beyond the 2020 tax season and to ensure that future rounds of federal PPP loans remain exempt from state taxes.  
The legislation, S-3234, sponsored by Senators Troy Singleton (D-7) and Anthony Bucco (R-25) unanimously passed the Senate on Jan. 28. The Assembly version of the bill A-5149, sponsored by Assembly Majority Leader Lou Greenwald (D-6) and Assemblymen Dan Benson (D-14) and Gordon Johnson (D-37), is still pending. 
"We thank the sponsors of this legislation, Senators Singleton and Bucco and Assemblymen Greenwald, Benson and Johnson, for pushing this issue forward," Emigholz said.