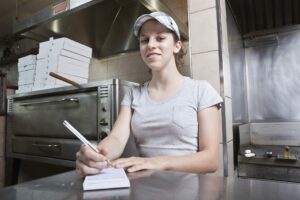 The Cape May County Chamber of Commerce, in partnership with NJBIA, will host a seminar to help businesses understand how to implement the new $15 minimum wage law.
This seminar will be held from 8:30 a.m. to  10 a.m. on Wednesday, May 1 at the Cape May County campus of Atlantic Cape Community College, Cape May Courthouse.
The New Jersey minimum wage will increase gradually beginning July 1.  How much the minimum wage will rise and when depends, in part, on the size and type of business, as well as the age and position of the employee.
This seminar will also provide information on new changes to paid sick leave and extended paid family leave laws.
The presentations will be given by Susan Hodges, Esq., of Parker McCay P.A., and Laura Link, Esq., of Archer Law.
 The cost to attend is $20 for chamber and NJBIA members ($35 for non-members).  Prepaid registration is required.  Visit www.capemaycountychamber.com to register, and for more information.