Business owners and HR professionals hoping for some relief from the chronic labor shortage will find little comfort in the labor market assessment by the consulting firm Randstad. In its 2019 salary guide, the company states that finding qualified candidates will be as difficult in 2019 as it was in 2018, if not more so.
"Given the challenges companies are facing in today's competitive hiring landscape, businesses need to use every tool at their disposal, including compensation and benefits," according to the publication.
One area where businesses can distinguish themselves is with benefits. A recent Randstad study found that 66 percent of workers agree that a strong benefits and perks package is the most important factor when considering a job offer, while only 39 percent of workers are satisfied with the benefits their employers offer.
"With so much at stake, it's clear that simply aligning your compensation with the overall market isn't enough to attract and retain the best talent," the company states. "Knowing the standard compensation packages in your industry and then tailoring your pay and benefits packages to exceed them will be critical."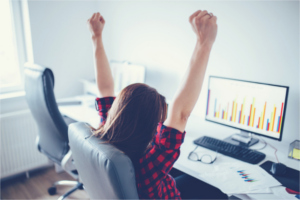 Employers can also download their free salary directory, which includes specific national salaries for various positions in a dozen industries.