An increase in the number of electric vehicles being sold in New Jersey as well as the growing network of charging infrastructure throughout the state are fueling the Department of Environmental Protection's planned celebration of National Drive Electric Week, Commissioner Catherine R. McCabe announced today.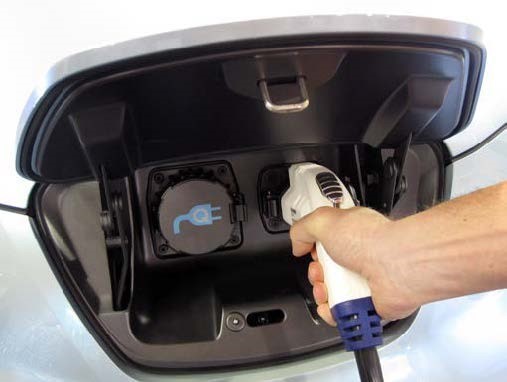 Governor Murphy has proclaimed Sept. 14 to 22 as Drive Electric Week in New Jersey, noting the strong link between tailpipe emissions, air pollution and climate change. Transportation is the largest source of greenhouse gases in New Jersey and across the country, and the largest source of ozone-forming air pollutants in the state.
"Expanding the use of electric vehicles is just one element of the DEP's ongoing commitment to a clean energy future for New Jersey that improves air quality, protects public health and reduces the harmful effects of climate change," Commissioner McCabe said. "Accordingly, the DEP is adding plug-in hybrid electric vehicles to its fleet, and I am further encouraged by the gains we are seeing statewide in registration of electric vehicles."
Registrations of all-electric and plug-in hybrid electric vehicles in New Jersey have reached an all-time high this year, with the largest gains having occurred in the past four years. DEP data shows that New Jersey had 338 electric vehicle registrations in 2011; 1,557 in 2012; 4,186 in 2013; 5,948 in 2014; 7,564 in 2015; 10,385 in 2016; 14,211 in 2017; 22,236 in 2018 and 26,840 as of June 30 this year.
There also is a similar trend in the number of publicly accessible electric vehicle charging stations in New Jersey. DEP data shows a substantial spike in the number of charging outlets and a more than 50 percent increase in charging locations since 2016.
New Jersey had 400 outlets and 20 locations in 2016; 486 outlets and 211 locations in 2017; 642 outlets and 254 locations in 2018; and 948 outlets and 330 locations so far this year.
Five New Jersey highways have been federally designated as "Electric Vehicle Corridors" where fast chargers allow for easy electric travel: I-95, I-295, I-80, I-78 and I-287.  Those highways connect to electric vehicle corridors in neighboring states and throughout the Northeast and Mid-Atlantic region.
Ground-level ozone – or smog – is New Jersey's most persistent health-related air pollution problem. Ozone worsens chronic lung illnesses such as asthma and emphysema, particularly in vulnerable populations including children and senior citizens.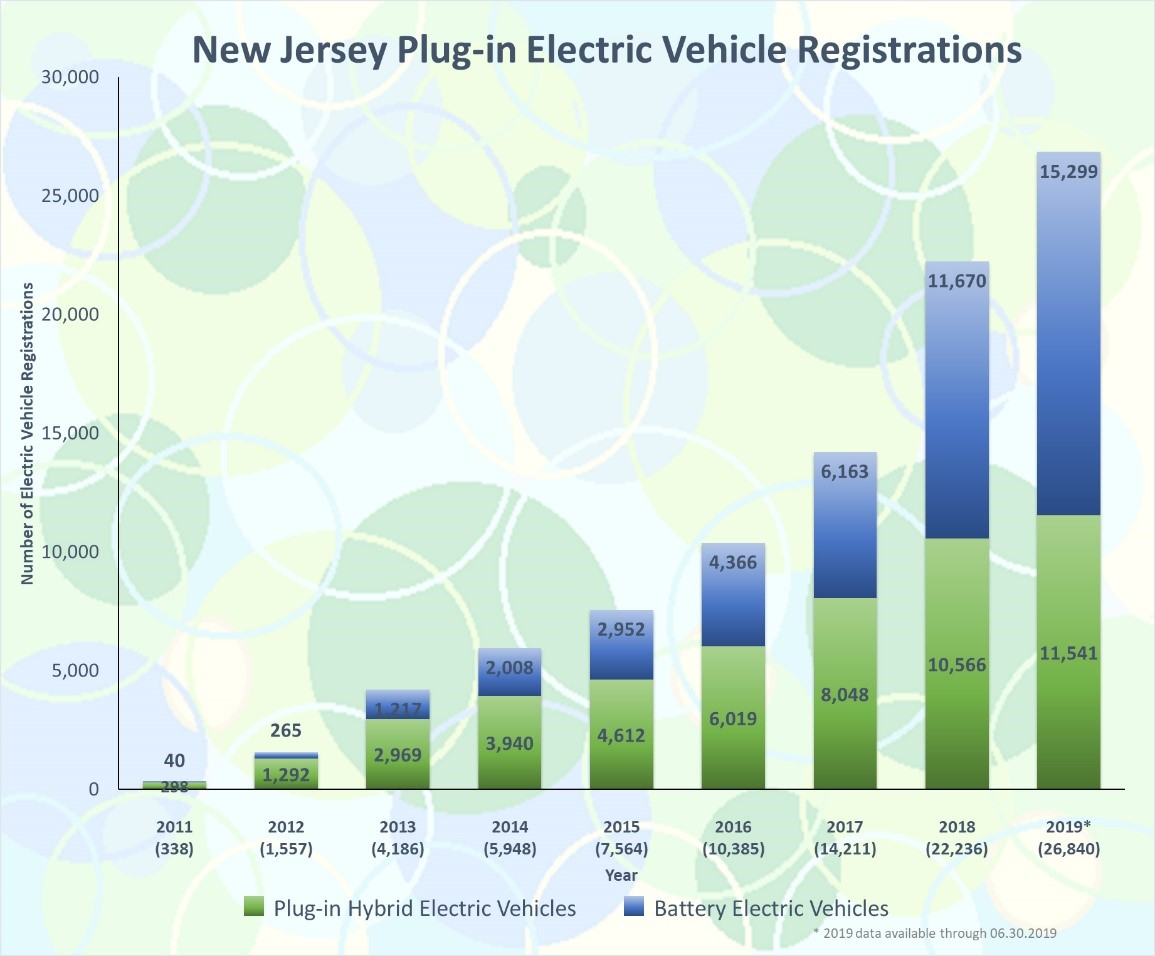 "Driving electric vehicles can have significant positive impacts on our environment and health," said Frank Steitz, Acting Assistant Commissioner for Air Quality, Energy and Sustainability. "By continuing to educate the public about the many benefits of electric vehicles, as well as building out a network of charging infrastructure we will continue the trend of improving air quality in New Jersey."
To build on the momentum of electric vehicle popularity, the DEP is urging residents to explore the benefits of electric vehicles at one of nine National Drive Electric Week events taking place across the state from Sept. 14-22. Electric vehicle owners will show off their plug-in cars, SUVs, trucks, minivans, motorcycles and bicycles, offering families the opportunity to learn about electric vehicles in a fun way, and without pressure to buy.  DEP staff will also be on hand to answer questions and highlight federal and state tax incentives and grants for electric vehicles and charging stations.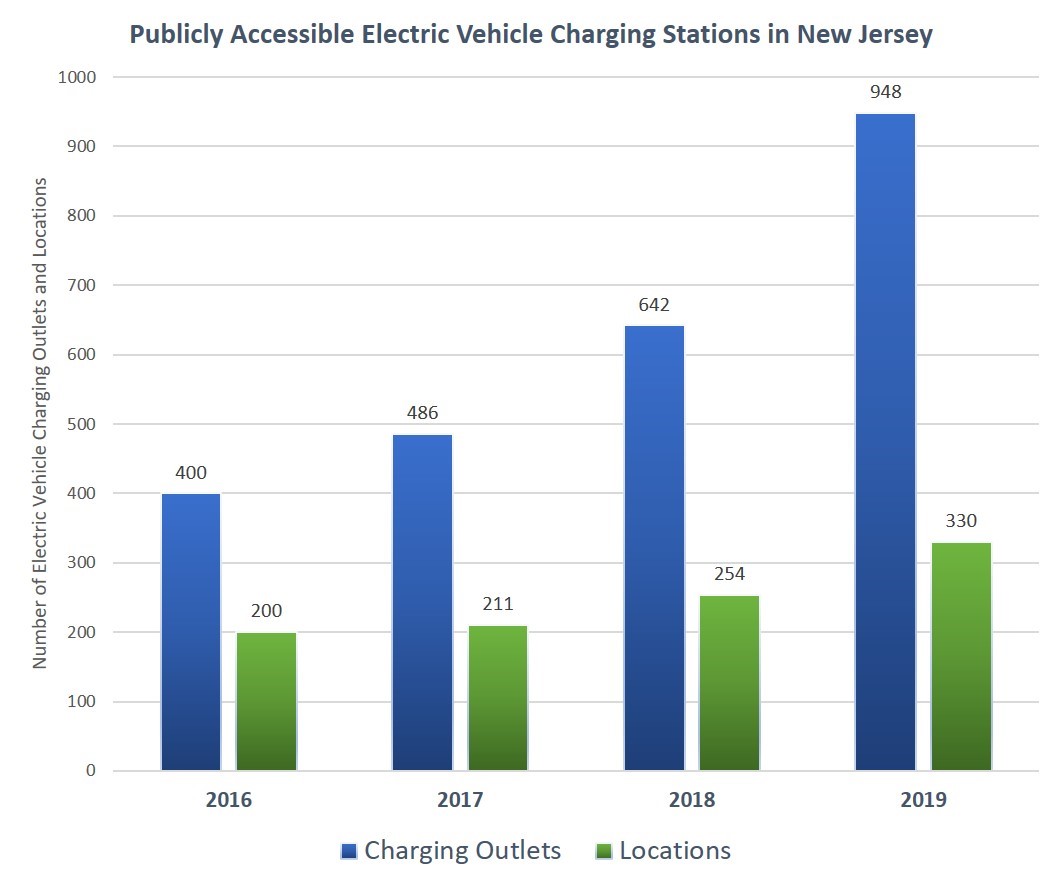 In May, the DEP launched a series of Electric Vehicle Ride & Drive events, offering consumers free test drives in a wide range of electric sedans, bicycles and SUVs. DEP-sponsored Ride & Drive events will continue throughout this year and in 2020.
The Murphy Administration has taken important steps this year to build toward its commitment to a clean energy economy and a transition to electric transportation.
In conjunction with National Drive Electric Week, DEP will roll out four plug-in hybrid electric minivans for the agency's fleet. The minivans, which will replace older, inefficient gasoline-fueled vans, are the first electric fleet vehicles purchased under the Murphy Administration.
Last week, the Department of Treasury added electric vehicles to state purchasing contracts, paving the way for state agencies, local governments, school districts and universities to begin their transition to clean electric transportation.
In February and June, the DEP announced grants totaling $27.2 million for electric vehicle charging stations and for electric transit buses, school buses, trucks and port equipment in urban communities. These awards are part of the state's $72.2 million share of federal settlements to resolve claims that Volkswagen installed emissions defeat devices in vehicles it manufactures to emit air pollutants without being detected by emissions-testing programs across the nation.
The grants will more than double the number of charging outlets in New Jersey, and will replace medium- and heavy-duty diesel trucks, buses, and equipment with clean electric models in hard-hit communities that have been disproportionately burdened by pollution.
Also, in June, Governor Murphy established the New Jersey Partnership to Plug-In. The first-of-its-kind, statewide partnership will build out infrastructure to support electric vehicle ownership, improving air quality and reducing greenhouse gas emissions. The DEP, Board of Public Utilities and Economic Development Authority will co-lead partnership, with a goal to register 330,000 electric vehicles by 2025.
Additionally, the Board of Public Utilities released its Draft 2019 Energy Master Plan, a comprehensive roadmap toward achieving a goal of a 100 percent clean energy economy by 2050, as directed by Governor Murphy's Executive Order 28. The draft plan provided a substantive section on transportation, laying out strategies to reduce energy consumption and emissions from the transportation sector.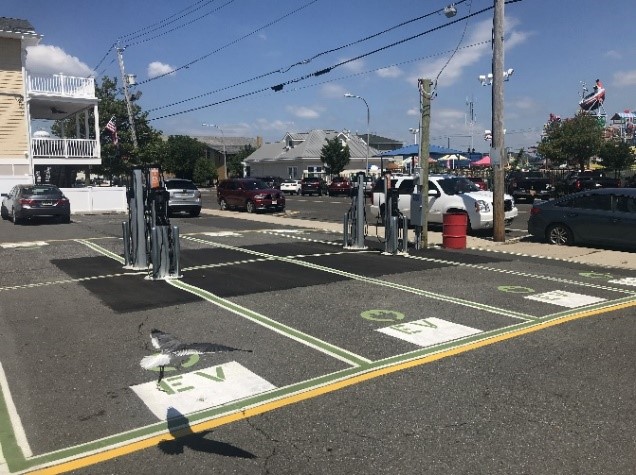 This October, the DEP will partner with the New Jersey Coalition of Automotive Retailers, ChargEVC  and non-profit Plug-In America to launch the PlugStar program in New Jersey. PlugStar is an automotive dealer electric vehicle certification program – the result of which is a positive, informative and seamless buying experience for the consumer.
New Jersey offers a 6.625% state tax exemption on the sale or lease of new and pre-owned all-electric vehicles. The state sales tax break is in addition to the federal tax credit of up to $7,500 for all-electric and plug-in hybrid electric vehicles.