Presented by the
Diversity, Equity & Inclusion Council
Developing a culture of inclusiveness is the right thing to do and needs to be a business imperative to build a strong workforce and create a competitive advantage.  
Diversity, Equity and Inclusion is an integrated shared responsibility. Discover ways to celebrate diversity across all spectrums – race, ethnicity, national origin, religion, gender, sexual orientation, gender identity and expression, disability, veteran/ military status, age and more.
Join us on Thursday, February 23 to hear from Natalie R. Williams, Director, Diversity Equity & Inclusion of Verizon whose foremost objective is to create a collaborative, inclusive, and diverse environment—within Verizon, with the customers, and among the business and community.

By joining our Diversity, Equity and Inclusion Council, you get to connect with professionals from many different business backgrounds who share an interest in staying informed and engaged on emerging issues that create opportunities for business success. All of our councils are open to members and future-members.
Councils are free to members. If you are a future-member you will be invoiced $19 upon registration.
Our Featured Speaker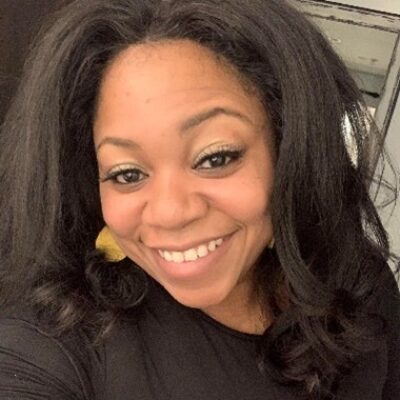 Natalie R. Williams
Director of Diversity Equity and Inclusion, Verizon
Natalie R. Williams is the Director of DEI at Verizon leading Workforce and Workplace Initiatives. She has 23 years of leadership experience where she has focused on building an inclusive skilled workforce with passion, energy, and innovation. Natalie is currently responsible for the development and execution of the DEI Workforce/Workplace Strategy for Verizon.. Natalie's primary focus is ensuring that there is a culture of inclusion and belonging that is embedded within business practices and core initiatives. She creates tailored solutions that target the critical moments of the employee lifecycle from onboarding through the employee career journey. Outcomes are designed to impact Verizon's brand promise, revenue growth, and Verizon being the employer of choice.
Natalie started her career with Verizon in November of 1999 as a customer service representative. She has valued the importance of career development and servant leadership. She has held critical leadership roles with increasing responsibility and expanded scope within CX, retail/indirect sales, business/government operations, and ERG leadership. She has a proven track record of delivering results. She has received several awards and recognition including Winners Circle, President's Cabinet, Working Mother's Media Spotlight, and Seramount's National ERG Workplace Impact Award.
Natalie earned her Bachelor of Business Administration and Master of Public Administration from Strayer University leveraging her employer tuition assistance program. She is a wife, mother, and parental care-taker.