Presented by The Not-For-Profit Council
Traditional philanthropy and the practice of granting "one-time gifts" (the nice to do) is being replaced with a more strategic approach (the need to do) as corporate grantmakers are being expected to deliver measurable impact on the business from their societal investments.
Learn the Evolving Trends in Corporate Giving from Diana Blankman, Head, Sanofi US Corporate Social Responsibility & President, Sanofi Cares NA, as they chronicle the important shift in strategy.
Discover how the pandemic has made an impact, and discuss why the power of partnerships, innovative programming, employee activism, and shared value should be part of every fundraiser's daily vernacular.
By joining our Not-for-Profit Council, you will connect with leaders from across the state who gather to share best practices and resources for collaboration that support their missions and enhance the opportunities for this critical sector. All of our councils are open to members and future-members.
Councils are free to members. If you are a future-member you will be invoiced $19 upon registration.
Our Featured Presenter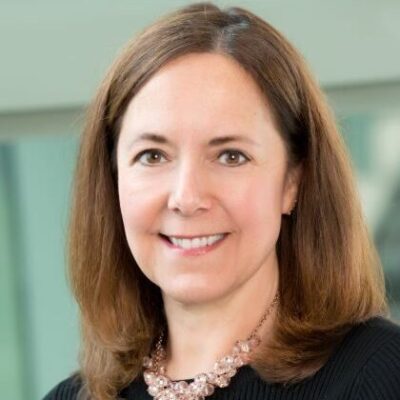 Diana Blankman
Head, Sanofi US Corporate Social Responsibility & President, Sanofi Cares NA
Diana has spent more than 25 years working in the corporate and non-profit sectors, leading the development and execution of strategic corporate social responsibility programs, community and stakeholder engagement, global product donations, and building impactful signature corporate and NGO partnerships.
In her current role at Sanofi, Diana leads US Corporate Social Responsibility, accountable for the development and implementation of the company's social impact, employee engagement and community relations strategy that reflects the organization's core mission and values, addresses critical societal issues and positively impacts the patients and communities it serves.  In addition, she serves as President of the Sanofi Cares North America foundation.  Under her leadership, Diana has created Sanofi's first US-wide societal engagement program that includes a portfolio of initiatives focused on equitable health solutions for vulnerable communities and building a workforce of purpose-driven employees.
Prior to joining Sanofi, Diana led US Corporate Sustainability & Social Impact at Novo Nordisk, where she designed and launched the company's first formal corporate responsibility and engagement program.  In addition, she led the introduction and implementation of Triple Bottom Line and Shared Value programming into the business.  While there, Novo Nordisk was recognized with several awards for excellence in philanthropy and social responsibility.
Previously, Diana held positions of increasing responsibility in both the non-profit and corporate sectors. She is a graduate of Drew University in Madison, NJ, and received a Certificate in Corporate/Community Involvement from the Boston College Center for Corporate Citizenship. Diana is on the Board of Jersey Cares, where she previously served as the organization's President, and on the State Board of Junior Achievement of New Jersey.  She was a Founding Advisory Board member of the FDU Center of Excellence for Leadership, Governance and Philanthropy where she was also on the faculty.
Diana was named as one of the Top 25 Leading Women in New Jersey by Leading Women Entrepreneurs for inspiring and influencing change in the biopharmaceutical industry.