The Garden State Immigration Policy Institute, a joint initiative of NJBIA and the NJ Business Immigration Coalition, is pleased to invite you to a special program featuring distinguished national experts, as well as a panel of New Jersey industry representatives, assessing the need for temporary foreign workers.
Topics include:
Are there sufficient numbers of H-2A, H-2B and other temporary visas to meet the needs of the economy?
How do existing programs, e.g. H-2A, H-2B, J-1, take regional variations and economic cycles into account?
How can the process of applying for temporary visas be streamlined and become less burdensome to employers?
Are there adequate worker protections built into existing programs?
Do existing programs allow qualified temporary workers to advance to permanent residence
What are the selling points of the Farm Workforce Modernization Act currently under consideration in the Senate?
Will increases in temporary visa issuance reduce the number of undocumented in the U.S.?
This program is sponsored by the New Jersey Land Improvement Contractors Association (NJLICA)
Our Featured Speakers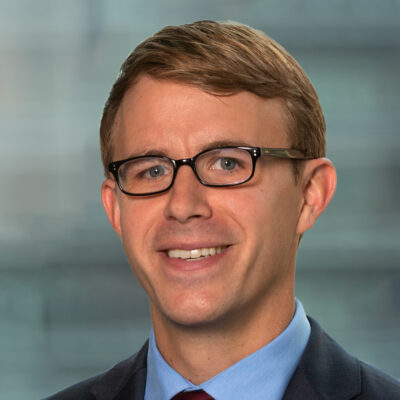 David J. Bier
Associate Director of Immigration Studies, The Cato Institute
David J. Bier is the associate director of immigration studies at the Cato Institute. He is an expert on legal immigration, border security, and interior enforcement.
Bier's work has appeared in the New York Times, the Washington Post, USA Today, and many other print and online publications. The U.S. Supreme Court and multiple federal appeals courts have cited his research and writing. Bier has testified before the House Judiciary Committee's Subcommittee on Immigration and Citizenship.
From 2013 to 2015, Bier drafted immigration legislation as a senior policy adviser for Congressman Raúl Labrador, then a member and later the chairman of the House Judiciary Committee's Subcommittee on Immigration and Border Security.
Theresa Cardinal Brown
Managing Director, Immigration and Cross-Border Policy, Bipartisan Policy Center
Theresa Cardinal Brown is BPC's managing director of immigration and cross-border policy. She came to BPC from her own consulting firm, Cardinal North Strategies, LLC.
Brown was director of immigration and border policy at the U.S. Chamber of Commerce; associate director of business immigration advocacy at the American Immigration Lawyers Association; and worked in the immigration practices of large Washington, D.C.-based law firms. She also served as a director and of counsel at The Sentinel HS Group, LLC.
She was a policy advisor in the office of the commissioner of U.S. Customs and Border Protection, and was on Homeland Security Secretary Michael Chertoff's Second Stage Review of USCIS. In 2005 and 2006, she became a member and later director of the Immigration Legislation Task Force in the Department of Homeland Security (DHS) Office of Policy. She then served as the first DHS director of Canadian affairs, and subsequently as the first DHS attaché at the U.S. Embassy in Ottawa.
Brown does extensive media outreach in her role at BPC, including appearances on Fox News, NPR Morning Edition, PBS NewsHour, CNN International, and BBC World and she has been quoted in major print publications including Time Magazine, The Washington Post, The New York Times, USA Today, the Wall St. Journal, Newsweek and others.
Brown is a Phi Beta Kappa graduate of the University of Delaware, with a degree in international relations and economics.