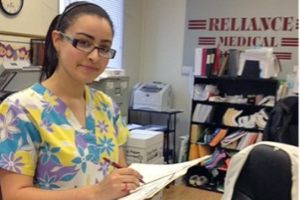 The story of Camden's demise is a familiar one for cities: A decline in manufacturing and rise of suburban living eroded its tax base and made it synonymous with poverty and crime. But Camden is now on the rise, and its story may redefine how we revitalize urban areas.
"We've had our challenges, there's no question about that, as most urban centers across the nation have had," said U.S. Congressman Donald Norcross, D-N.J., in welcoming people to NJBIA's EDS and MEDS, Expanding the South Jersey Ecosystem conference this morning. "But something else happened here, and we're very proud of it."
The event, held at the city's Adventure Aquarium, brought together government officials, educators and businesses to figure out how to leverage academia and the healthcare industry to promote South Jersey as a technology hub in the future.
Camden wasn't always synonymous with poverty and crime. Prior to the 1950s, it was a vibrant city: a destination for shopping, a hub for manufacturing and home for professional services that have since moved to places like Haddonfield and Cherry Hill. It was even known for innovation, as the home to RCA, which developed the recorded music industry here.
Like so many success stories, Camden's comeback began by focusing on what were already its strengths—its healthcare and education industries. Hospitals and colleges provide stable jobs whose availability is not as vulnerable to economic downturns as some other industries.
Camden County Freeholder Director Louis Cappelli Jr. said it was eds and meds that carried Camden through its darkest hours—Cooper Medical Center, Our Lady of Lourdes hospital, and Rutgers University's Camden campus.
Even today, these institutions drive private sector development. "Just take a look around," Capelli said. "All of the private-sector development taking place right now is mainly to support in large part the meds and eds that are already here."
Louis Bezich, senior vice president of Strategic Alliances at Cooper University Health Care, said the comeback didn't happen by itself but took a great deal of working together among diverse groups that were willing to put their differences aside and recognize what they could agree on.
It was this idea of working together that led to the Higher Education Task Force, which eventually led to a higher education restructuring that brought a wave of building development and programmatic development to Camden, including the Cooper Medical School at Rowan University and the MD Anderson Cancer Center.
"I would suggest to you that Camden again is that destination it once was," Bezich said. "It's a place where people want to be. It's a destination for commerce, for high tech, for employment, and certainly for higher ed and research."
Now that the conference is over, the real work begins. NJBIA will pull together the information gathered here to see what lessons can learned and work to develop policies that will allow other cities and other parts of New Jersey to enjoy the same success.
"Everything we hear today is to help inform us on what we need to do to help New Jersey reclaim itself as the innovation state," said NJBIA President and CEO Michele Siekerka.