Join: Existing User Account Holders
Welcome to the New Jersey Business & Industry Association, the nation's largest statewide employer organization. Our members, as a group, employ more than one million people in all 21 counties.  As a member, you have access to powerful advocacy, networking, money saving benefits and business-development opportunities.
Instructions:
NOTE: NJBIA is an organizational based membership.  You must be associated with a company to join online. You can update your profile and search to see if your company is already in our dBase.  If it is not, please email Member Services or call 609-393-7707, ext. 2673.
If you are attached to a company, select the Org Membership from the dropdown and complete the online questions. Use the Next link at the bottom of the page to proceed through each section.  If your company is not setup within our system, please
Add your dues to the Shopping Cart then Checkout to finish online membership purchase.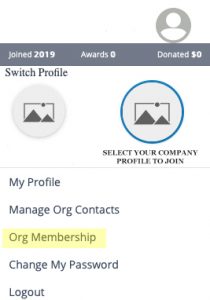 For assistance, please email Member Services or call us at 609-393-7707, ext. 2673.
Out-of-state employers may apply for an Associate Membership. Please call 609-393-7707, ext. 2673 to learn how.
Annual membership dues cover a 12-month period, beginning with the month your membership begins. There will be no refund of any part of an employer's dues because of termination of membership during the 12-month period.