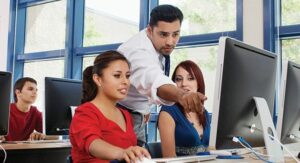 As businesses continue to struggle to find skilled workers, legislators acted on two workforce development bills on Thursday, passing legislation to offer new training to the long-term unemployed and developing more certificate programs at county colleges.
The long-term unemployed bill, S1887 (Singleton, Greenstein, DeAngelo, Wirth, Space), would create a pilot program to provide training in math, literacy, technical and communications skills for unemployed and underemployed workers. This bill received final legislative approval and was sent to Gov. Phil Murphy.
The county colleges bill, A-841 (Land, Andrzejczak, Calabrese), would establish county college certificate programs directly targeted to business and industry that have an immediate need to hire employees with education and skills that are not being addressed through other training opportunities. The bill received final approval in the Senate and now goes to the governor.
"These bills recognize that skilled labor is not just an education issue, but an economic issue," said NJBIA Vice President for Government Affairs Michael Wallace. "Businesses are losing out on opportunities because they do not have enough workers with the right skills to meet demand for their products and services.
"In this job market, we cannot afford to let anyone who wants to work be unemployed simply because they lack the proper training or don't have the right certifications," Wallace said. "These measures get at the heart of the problem."