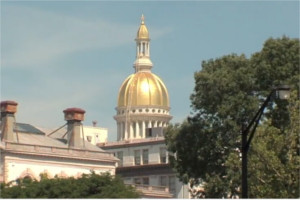 Raising the minimum wage has widespread support in New Jersey, and proponents of a $15 minimum wage are hoping to ride that support toward a substantial increase next year.
But public support for a minimum wage increase does not mean the public wants to see it rise dramatically. Some legislators in both parties have recognized this and, in recent days, have offered alternatives to the $15 minimum wage.
Democratic Sen. Vin Gopal announced Dec. 11 that he planned to introduce legislation for a $12-an-hour minimum wage to be phased in between 2019 and 2021. It would exempt agriculture workers, seasonal workers, new small businesses (in operation less than three years), employees in on-the-job training programs and those under 18. These workers would receive a minimum wage of $9.25, Gopal said.
"We must consider the constraints on small and seasonal businesses who often rely on minimum wage workers," Gopal said. "Our local mom-and-pop shops will not able to afford the short-term $15 minimum wage that some of my colleagues are pushing for."
On the Republican side, Assemblymen Anthony Bucco Jr. and Hal Wirths are proposing a $13-an-hour minimum wage and an increase in the earned income tax credit to 80 percent.
Bucco pointed out that raising the minimum wage without indexing the state's income tax brackets could punish low-income earners by offsetting the potential pay raise with higher taxes. Bucco sponsors a bill that would adjust income-tax brackets to inflation so taxpayers don't face tax hikes as a result of cost-of-living raises.

"As our low-income earners begin to see an increase in their salary they get pushed into the next tax bracket where they are now earning less," Bucco said.
Assembly Speaker Craig Coughlin has introduced a bill that would reach $15 in 2024 for most workers, and provide slower increases for small businesses, seasonal employment, youth and agriculture workers.