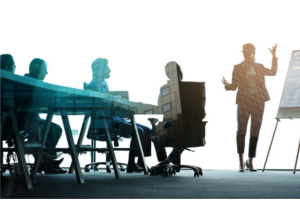 Getting certified as a woman-owned business is by no means a guarantee of success. In fact, it may not mean much at all if women business owners don't make the effort to market it.
Rieva Lesonskyat AllBusiness.com has some tips for how women business owners can make the most of their certification.
"Now you need to toot your own horn as a woman business owner and let potential customers and clients know you're 'official,'" she wrote recently.
"Once you've gotten your certification, the journey isn't over—in fact, it's just beginning," she said.
Among her tips:
Take advantage of resources from certification organizations. Women's Business Enterprise (WBE), Women-Owned Small Business (WOSB), and Economically Disadvantaged Women-Owned Small Business (EDWOSB) all have networking opportunities. Also, the National Women Business Owners Corporation holds conferences throughout the year that also offer the opportunity to meet with corporate and government suppliers individually.
Get started marketing to the government. Determine your North American Industrial Classification System(NAICS) code, Get a DUNS number  from Dun & Bradstreet, register your business in the System for Award Management (SAM), and register with the register with the FedBizOpps database to get notified about new government contracts and subcontracting opportunities.
Search for federal contracting opportunities with USA.gov's Contracting Opportunity Findersearch tool. Procurement Technical Assistance Centers(PTACs) assist small businesses in all aspects of government contracting. You can also get help from your local Small Business Development Center(SBDC), SCORE office, or the Office of Small Business Utilization (OSBU).
Spread the word about your business. Be sure to make your certified woman-owned business status part of your business marketing efforts.