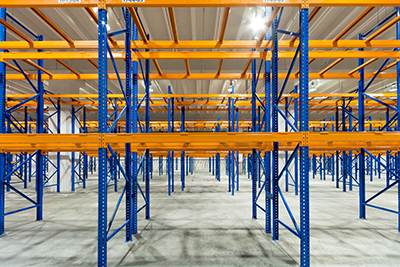 The U.S. will need to add 330 million square feet of warehouse space dedicated to online fulfillment by 2025 to keep up with the expected uptick in e-commerce sales, according to CBRE, the world's largest commercial real estate and investment firm. 
CBRE's forecast is based on its estimate that every additional $1 billion of e-commerce sales requires 1 million square feet of distribution space. According to CBRE, U.S. e-commerce sales are expected to increase $330 billion by 2025. Globally, e-commerce sales are expected to increase by $1.5 trillion. 
Over the past five years, global e-commerce sales have risen 140% and are expected to continue to grow in established markets in the years ahead. Mainland China and the U.S. are the largest e-commerce markets in the world, accounting for 57% of global internet sales, according to the CBRE analysis. 
Vacancy rates for industrial real estate space have been low across the U.S. for months, according to John Morris executive managing director and leader of CBRE's Americas Industrial & Logistics and Retail. A "significant amount of new construction will be needed in the next few years to keep up with robust demand," Morris said in a statement reported by Supply Chain Quarterly.