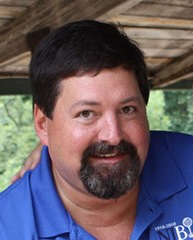 The New Jersey Business & Industry Association is mourning the loss of Michael Corwin, Director of Membership Recruitment, who passed away suddenly on Nov. 25.
"Beyond being a valued and dedicated member of our team, Mike had a heart of gold and was always quick with a smile," said NJBIA President and CEO Michele Siekerka. "Mike was passionate about his job and treasured the relationships he had with his co-workers as much as we treasured his friendship and good-naturedness.
"We are keeping Mike's family in our thoughts and prayers at this extremely difficult time. We will miss Mike terribly, but we are grateful for the memories he left behind."
Mike joined NJBIA in January 2010. Many will recognize Mike as a the author of the Beyond 10 West Lafayette Street column, a series of profiles on NJBIA member companies that showed the dedication of small businesses in New Jersey. Prior to his passing, he had filed one last story, which can be found here.
Mike's obituary in the Bergen Record can be found here.