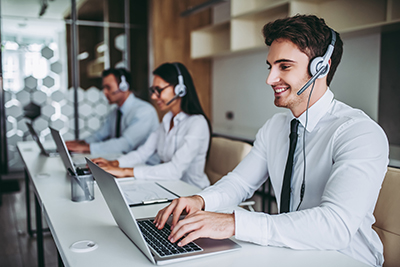 NJBIA has released a new Fast Facts document summarizing the law that requires businesses with 50 or more employees staffing a customer call center in New Jersey to maintain staffing levels capable of handling 65% of the company's customer phone calls, emails and electronic communications.
The law is intended to protect call center jobs in New Jersey by barring businesses that fall below the required staffing level from receiving financial assistance from the state, including grants, guaranteed loans, tax benefits and other financial support. NJBIA had opposed the law because of concerns it would deter companies from coming to New Jersey.
The Department of Labor & Workforce Development formally adopted the rules to implement the 2020 law earlier this month. NJBIA succeeded in persuading the Department to adopt language that specifies the law only applies to call centers with physical operations or a shared work location in New Jersey.
In addition to the 65% customer volume requirement, the law also requires call centers that are planning to move 20% or more of their total operating volume overseas to provide the DOL with 90 days' notice. Businesses that do not comply with the notification requirement could face financial penalties of up to $7,500 per day.
The Fast Facts document on the "New Jersey Call Center Jobs Act" can be accessed here.