---
Colleges and universities are expanding their professional development offerings. According to HR Dive writer Riia O'Donnell, the expansion is fueled by online offerings and new for-profit providers who have increased partnerships to develop and deliver programs.
But not all programs are created equal. To be effective, O'Donnell says employers must be engaged in developing the curriculum, and the learners need to be the focus.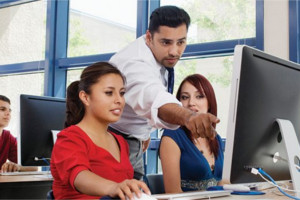 "These collaborations are attractive to stakeholders because they can offer an avenue to a degree, a chance to realign skills with the demands of today's workplace and provide a source for continuous learning," she says in one of her Deep Dive articles.
Some of her takeaways:
Companies of all sizes, not just large corporations, can develop programs and benefit from them;
Programs can be designed to meet a business' specific needs;
Defining what would be a successful outcome should be the first step; and
Successful programs bridge the needs of both employers and employees.
Take a deeper dive on professional development on March 6 at NJBIA's Building New Jersey's Future Workforce by Leveraging Public-Private Partnerships