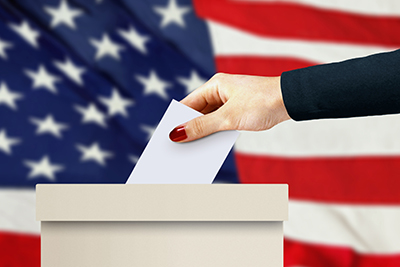 NJBIA is urging New Jersey women businessowners who want to be the change for pro-business policies in Trenton or Washington, D.C., to get "Ready to Run" by participating in nonpartisan campaign training sessions now being offered by the Center for American Women and Politics at Rutgers University.
The next online session in the "Ready to Run" series is "Digital Strategies for Campaigns," at 1 p.m. on Friday, Feb. 5 with Tara Dowdell, founder and president of the Tara Dowdell Group, a marketing and strategic communications firm. Dowdell will discuss the best strategies for engaging and energizing voters now that most campaign operations have moved online.
"Women who are leaders in business can also be effective leaders in public office," NJBIA Chief Government Affairs Officer Chrissy Buteas said. "We encourage women, especially women in business, to explore public service opportunities on the state and national level so that they can help bring about the changes they want to see on the issues important to them."
The annual "Ready to Run" training program was created in 1978 by the Center for American Women and Politics (CAWP), a unit of the Eagleton Institute of Politics at Rutgers University, and to date has trained over 4,000 women to run for office, seek appointed positions and run political campaigns. Interest from other states led to the creation of the Ready to Run National Network allowing state partners to adjust CAWP's model to fit their own state.
In addition to the Feb. 5 session on digital campaign strategies, future topics and dates include:
Feb. 12: "Strategic Campaign Communications"
Feb. 19: "Navigating New Jersey Political Parties for Candidates"
Feb. 26: "Crisis Communication"
March 5: "Fundraising for Success"
March 12 "Getting Appointed to Office" (New Jersey)
NJBIA is a sponsor of the Women of Power 2021 host committee, which supports CAWP's public leadership programs for women, such as the "Ready to Run" series. For more information on upcoming programs, or to register, go here.