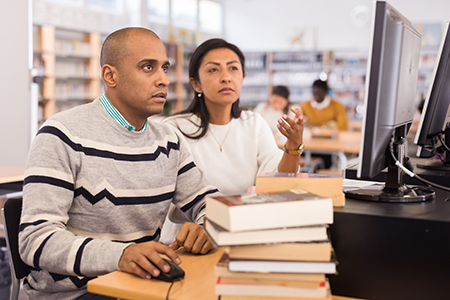 Gov. Phil Murphy announced this week that $37.5 million in grants are now available under the second round of funding from the $125 million Library Construction Bond Act (LBCA).
The LBCA was approved by voters in November 2017 to upgrade and better equip public libraries in New Jersey. NJBIA supported the bond act because of the construction jobs that would be created, and the important training programs and services that libraries provide, including access to the technology that some jobseekers need to research and apply for jobs.
Last year, the first round of funding from the bond issue was released for 38 library modernization projects totaling $87.5 million. All projects require a 50% local funding match.
"While we celebrate the fact that libraries will soon break ground on 38 highly ranked projects in communities across the state from round one funding, we look forward to the launch of the second round of grant solicitations for the Library Construction Bond Act," said New Jersey State Librarian Jennifer Nelson.
"We are grateful for the LCBA initiative, which will once again provide New Jersey libraries an opportunity to improve their facilities, making them safer, more energy efficient, and technologically modern," Nelson said.
The bond program provides funding for projects such as ADA accessibility, major building renovations, and new construction projects. County, municipal, joint and association public libraries are eligible to submit a grant application. The state librarian, in consultation with the president of Thomas Edison State University (TESU), oversees the LCBA grant solicitation.
"This additional investment in New Jersey libraries will continue to transform libraries across the state, allowing for important enhanced access to better serve our residents and support the educational and community priorities of the state," said Merodie A. Hancock, TESU president.
Applicants interested in applying for the second round of grant solicitations should submit their applications by 4 p.m. on June 4, 2021. Go here for more information about the grants, including technical assistance webinars and the application period timeline.