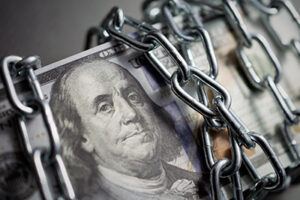 Senate President Stephen Sweeney says he wants State Treasurer Elizabeth Muoio to answer questions from the Senate budget panel about the administration's freeze of $235 million in appropriations included in the FY 2020 budget signed six weeks ago by the governor.
NJ.com reported Monday that Sweeney is not satisfied with answers Muoio has provided in a series of letters they have exchanged over the past few weeks and wants to call her before the Senate Budget & Appropriations Committee to testify under oath.
Gov. Phil Murphy signed the $38.7 billion state budget June 30, avoiding a government shutdown over the expanded tax on millionaires the governor had wanted, but which the Legislature had rejected. Murphy used his line-item veto power to cut $48.5 million in spending from the budget and later issued an executive order impounding another $235 million in spending, saying those funds would be held in reserve and only released if projected revenue figures for the fiscal year materialize.
Sweeney has accused the Murphy administration of violating the state Constitution by "unilaterally redetermining what items of appropriation are and are not to be included in the FY 2020 appropriations act after the spending plan has been signed into law."
Under the FY 2020 budget, the $235 million was to be appropriated to struggling cities, an Essex County jail substance abuse program, a South Jersey cancer program, Cooper Medical School at Rowan University, Montclair University and Stockton University.
Muoio has said that the administration is closely monitoring the state's fiscal situation and will release the $235 million when it is financially prudent to do so.