New Brunswick – Continuing to advocate for the fiscal and economic reforms needed to avert future financial crises, Senate President Steve Sweeney today focused on the recommendations of the Economic and Fiscal Policy Workgroup when he participated in the New Jersey Business and Industry Association's Public Policy Forum.
"The reforms and recommendations by the policy workgroup are needed to make government operate more effectively and more efficiently," said Senator Sweeney (D-Gloucester/Salem/Cumberland). "The benefits will extend to residents and businesses by holding down costs for taxpayers and by contributing to the economic strength of the private sector. Without reforms, we won't be able to maintain vital services or invest in programs that will move the state's economy forward."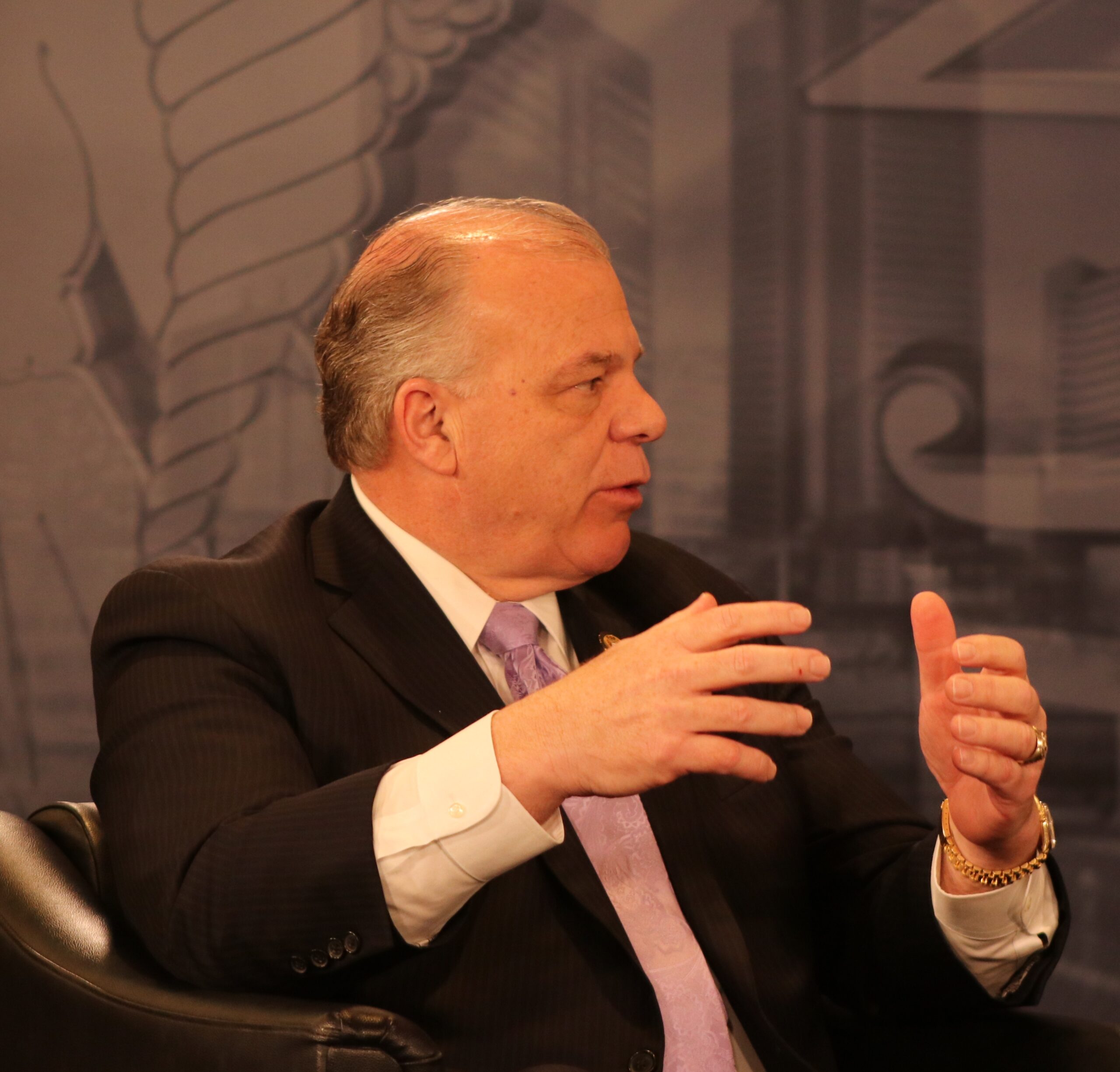 The panel discussion among legislative leaders with Michael Aron as moderator, included the legislation just introduced by Assembly Speaker Craig Coughlin that would phase-in an increase in the minimum wage to $15 per hour. Senator Sweeney praised the plan for helping to provide "a minimum wage that is a livable wage," and for its economic benefits.
The wage increase goes into the economy, helping to boost growth and create jobs. According to an analysis by the Chicago Federal Reserve Bank, every $1 increase in the minimum wage generates $1.35 in increased consumer spending.
The discussion also included proposals to address soaring pension and benefit costs, hold down property taxes, make government and school districts more efficient, assess the efficiency of our tax structure and leverage state assets. The forum also offered the participants the opportunity to provide input, which is one of the primary goals of the meetings Senator Sweeney and other members of the study group have had with groups across the state.
The Economic and Fiscal Policy Workgroup held its initial organizational meeting on January 30, 2018. Over the course of six months, the Workgroup held meetings that included presentations by policy experts on critical issues and robust discussion of the pros and cons of potential solutions. The Workgroup issued its report and recommendations on August 9, 2018.
Following the issuance of the report, Senator Sweeney has been holding roundtable discussions and meeting with county and municipal officials and a wide range of organizations throughout the state. He expects to be introducing legislation in January to enact some of the recommendations.
"We have to be willing to have conversations about how we fund retirements and benefits, structure government and schools and how we can use the assets we have to ensure the future of new generations of New Jerseyans," said Senator Sweeney. "And we have to be willing to take the steps necessary to make needed reforms."