Making New Jersey's $15 minimum wage among the highest in the nation is going to be tough enough for businesses, but the way the plan released last week would go about it makes the economics of a $15 minimum wage unnecessarily difficult.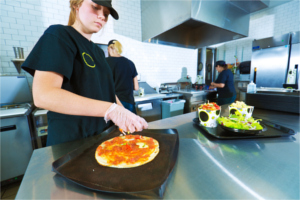 In an op-ed published Friday by ROI-NJ, NJBIA President and CEO Michele Siekerka said the proposal ignores the impact such a radical hike will have on the state's smallest business, not to mention the cumulative costs of all of the mandates they've already been hit with in 2018. She also noted that the plan recklessly excludes any provision to freeze wage hikes during an emergency, like Superstorm Sandy.
Ultimately, however, the bill ignores the economic realities in which businesses operate.
"The fact is that small business owners pay their employees what they can afford," Siekerka stated. "They want the best workers who can provide the best products and services to be competitive, with a full understanding of their own budget."
Gov. Phil Murphy, Senate President Stephen Sweeney, and Assembly Speaker Craig Coughlin outlined what will be in the legislation on Jan. 17. The bill is scheduled to be introduced on Jan. 24 and immediately brought before the Assembly Labor Committee for consideration.
"We call upon the governor and our legislative leadership to hit the pause button and take a deeper look into these consequences before pulling the trigger on such a significant piece of legislation that has long lasting ramifications for New Jersey's economy," Siekerka concluded.