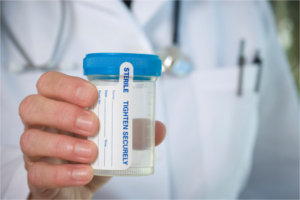 Every company needs a workplace drug and alcohol policy because substance abuse is an expensive problem, and that goes for small businesses, too. But it doesn't necessarily mean drug testing all of your employees, says John Hawes, president of WorkplaceTesting.com, an online resource for employment testing and employee wellness.
Drug testing can help reduce the risk of workplace drug and alcohol abuse, which increases productivity and reduces liability. But it also raises issues about privacy, discrimination, and how far management can go in monitoring its employees.
"Let's face it, workplace drug and alcohol testing isn't for everyone," Hawes writes for Allbusiness.com. "But for employers seeking to protect both their assets and employees, it's a smart option when it's well designed and carefully implemented."
Careful implementation means being well-versed in numerous federal and state regulations. For many employers, the benefits may not outweigh the time and effort a drug-testing program would require. But it's also important to remember the costs of workplace drug abuse.
"According to the National Council on Alcoholism and Drug Dependence, drug abuse alone costs workplaces $130 billion in lost productivity, while alcohol abuse is costing upward of $240 billion—73 percent of which is due to lost productivity—according to the Centers for Disease Control," Hawes says.
It's not all illegal drugs, either; alcohol and opioid pain medications are among the most frequent substances used.  Hawes notes that the U.S. is the world's largest per capita consumer of prescription opioids, and 10 percent of Americans (24 million people) consume more than 10 alcoholic drinks per day.
The issue is further complicated by the increased legalization of marijuana. New Jersey Gov. Phil Murphy wants New Jersey to join several other states in legalizing the recreational use of marijuana. What that means for drug-free workplaces in New Jersey is something that concerns NJBIA a great deal.