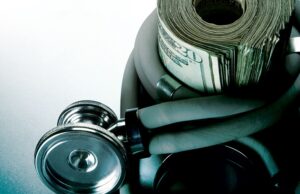 The cost of health benefits is a problem for companies across the country, as well as those in New Jersey. And many businesses don't take the high cost of healthcare lying down. Many are using a variety of techniques to control the costs at their own business.
The International Foundation of Employee Benefits Plans broke out the most frequently used techniques from it 2018 employee benefits survey.
The results:
71 percent use case management services to identify barriers that may prevent individuals from getting the best care.
68 percent use nurse advice lines that provide a 24-hour resource for employees to receive answers to their health-related questions
65 percent use prior authorization requirements to determine whether a treatment is medically necessary.
63 percent use telemedicine, which allows health care professionals to evaluate, diagnose and treat patients online or over the phone.
61 percent use healthcare claims utilization analysis to address areas of concern.