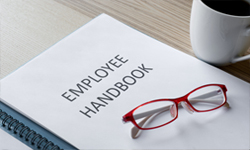 Voluntary benefits like education and financial well-being programs are becoming more important to a growing number of U.S. employers, according to a new study by advisory, broking and solutions company Willis Towers Watson called 2018 Emerging Trends: Voluntary Benefits and Services Survey.
A Willis Towers Watson press release pointed out that only 5 percent of respondents felt voluntary benefits will have little importance to their employee value proposition, compared to 41 percent five years ago.  Meanwhile, more than two-thirds of employers (69 percent) believe voluntary benefits will be a very or more important component of their employee value proposition in three to five years.
Voluntary benefits are becoming more diverse as well.
"While employers continue to embrace traditional voluntary benefits, such as life and disability coverage, they are offering benefits more often to help employees and their families with their financial issues," said Mary Tavarozzi, managing director, Health and Benefits, Willis Towers Watson. "This should come as welcome news to employees, many of whom are seeking help from their employers to address their personal financial issues."
The survey identified education benefits that address rising student loan debts and parents saving for children's future college cost as important financial well-being benefits that are gaining traction.
Other voluntary benefits expected to attract more employer attention over the next few years include:
Identify theft protection
Pet insurance
Long-term care insurance
Critical-illness insurance
Hospital indemnity
"The good news is that improvements in enrollment technology are making it easier for employers to expand their voluntary benefit offerings — and the expanded choices are resonating. We're seeing an increasing number of employees elect voluntary benefit products," concluded Sherri Bockhorst, managing director, Benefits Delivery and Administration, Willis Towers Watson.
The 2018 Emerging Trends survey was conducted in November 2017. A total of 336 U.S. employers representing more than 4.3 million employees and a wide range of industries participated in the survey. Eighty percent of the respondents have more than 1,000 employees.