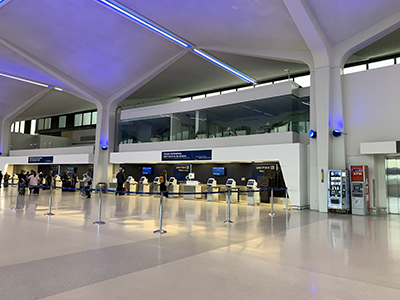 New Jersey lawmakers are in danger of putting the state's economic recovery at risk by passing the so-called "Healthy Terminals Act," the leaders of NJBIA and the NJ Chamber of Commerce said in an op-ed published Tuesday in ROI-NJ.
"Instead of making it easier for people to get back to work, the legislation — which would mandate certain wage rates and benefits for certain airport and train station workers — would threaten job security by imposing new mandates and burdens on businesses and workers," wrote NJBIA President & CEO Michele Siekerka and NJ Chamber of Commerce President & CEO Tom Bracken.
By imposing higher costs on airline carriers operating in New Jersey, the "Healthy Terminals Act" would lead to nearly 2,800 fewer New Jersey jobs over the course of a year, as well as a $294 million reduction in annual salaries, wages and benefits for state residents, Siekerka and Bracken said.
U.S. airlines are a critical driver of local economies because they move people and goods, and connect supply chains nationwide, they said.
"U.S. airlines provide a vital lifeline to our region," Siekerka and Bracken wrote. "As a result of the global health crisis, New Jersey is already experiencing one of the largest air service reductions in the country, with a decline in scheduled flights significantly higher than the national average."
Instead of bringing flights back to New Jersey, the legislation threatens to send airline carriers to states that do not single out aviation businesses for more onerous regulation, Siekerka and Bracken said.
The legislation, S-989/A-2487, was approved by the Senate by a 23-12 vote on Feb. 19, but has not yet been acted upon by the Assembly.
To read the entire op-ed in ROI-NJ, go here.