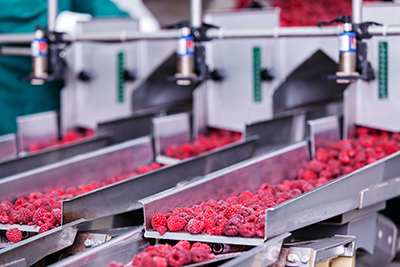 The New Jersey Food Processors Association (NJFPA) and its partners are asking food manufacturers in New Jersey to take a brief online survey about COVID-19's impact on their business and the critical issues affecting their industry in 2021.
The pandemic has altered the landscape of the food manufacturing industry by exposing supply chain vulnerabilities, shifting consumer demands and amplifying the importance of health and safety protocols. The survey results will be used to inform the decision-making process in Trenton by sharing how food manufacturers are faring and identifying the most critical issues these businesses face.
The survey takes only five to 10 minutes to complete and can be taken online. All survey participants will receive a full report of the survey's findings and be entered in a drawing for a chance to win a $200 or $100 Amazon gift card. Go here to access the survey.
The 2021 industry benchmarking survey is a project by NJFPA, Rutgers Food Innovation Center, the New Jersey Economic Development Authority (NJEDA), and the Manufacturing and Distribution practice at  Grassi Advisors & Accountants.