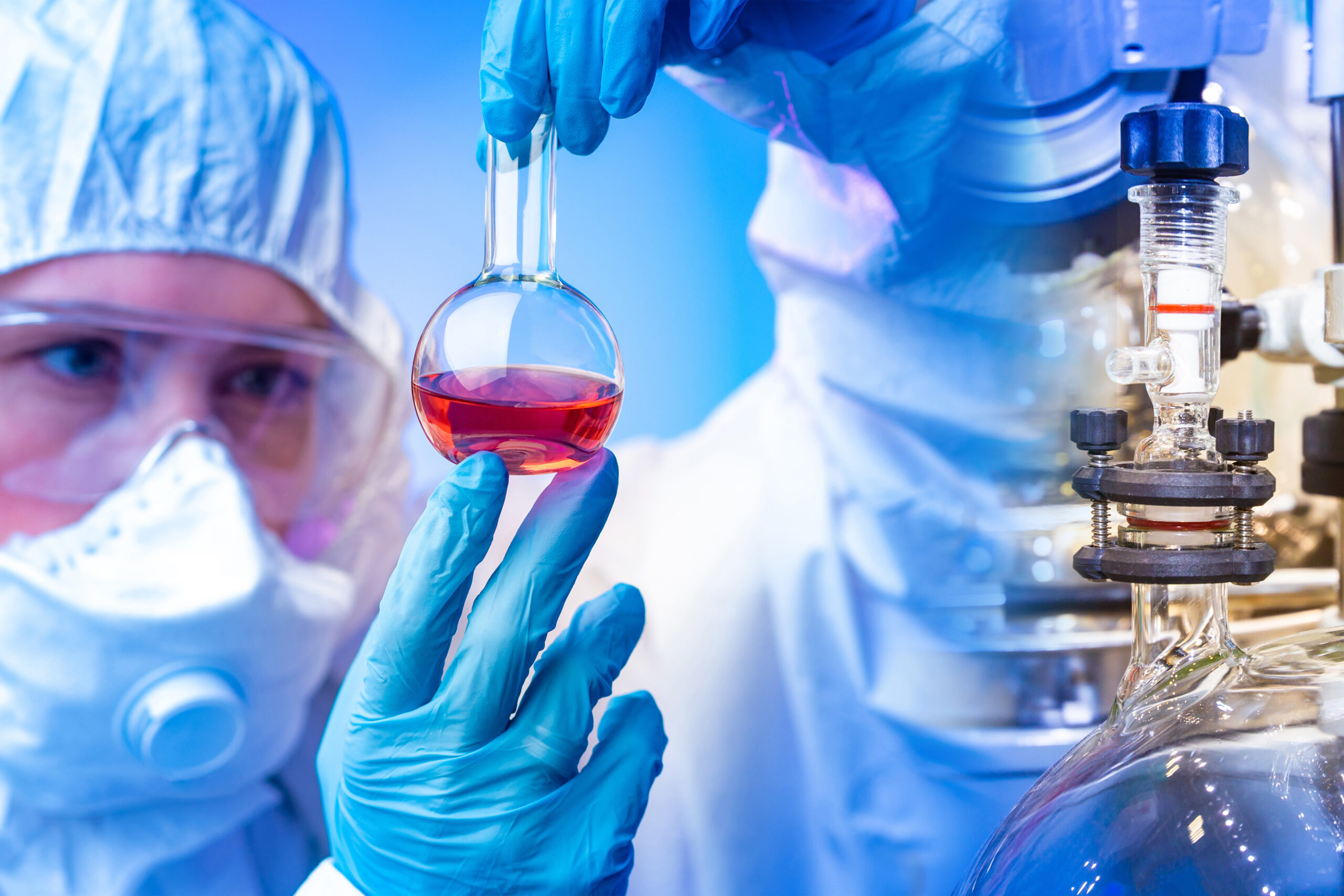 Ten longtime New Jersey manufacturers with a proud history of producing cutting-edge goods for global markets have been honored by NJBIA and its flagship publication, New Jersey Business magazine, as winners of the inaugural 2020 Manufacturing Awards.
"Manufacturing in New Jersey is a $52.7 billion industry and provides over 251,000 jobs for workers who earn an average $94,610 a year," said NJBIA President & CEO Michele Siekerka. "The inaugural NJBIA Manufacturing Awards shine a spotlight on this important industry, and give special recognition to manufacturers who have a proud history of producing innovative products right here in New Jersey."
The 2020 Manufacturing Award winners and their CEOs are:
Adsorptech, Middlesex
Adsorptech manufactures patented industrial scale oxygen production equipment that is the most energy-efficient source of oxygen in the world. The firm, led by President & CEO James Flaherty, is also a global service provider for troubleshooting and upgrading existing absorption-based industrial gas equipment, and a consulting engineer for gas separation technology.
Arrow Fastener Co., LLC, Saddle Brook
Led by CEO Gary DuBoff, Arrow Fastener has been a global leader in fastening solutions for more than 90 years. Known as the manufacturer of the world's bestselling staple gun, the T50, the company produces more than 2.5 million staple guns, glue guns and riveting tools each year. Arrow also processes over 600 million meters of steel wire annually to make 35 billion staples — enough to wrap around the Earth 15 times with wire to spare.
BD (Becton Dickinson and Company), Franklin Lakes
BD, one of the largest global medical technology companies in the world, works to advance the quality of healthcare by improving medical discovery, diagnostics and the safe delivery of care. Led by President & CEO Tom Polen, BD is now on the front lines of efforts to battle the coronavirus pandemic, having recently received a $24 million investment from the federal government to scale up U.S. manufacturing production of its COVID-19 rapid diagnosis testing kits.
Falstrom Company, Passaic
Falstrom Company, led by President & CEO Clifford Lindholm III, is a contract manufacturer of custom electronic enclosures, assemblies, weldments and precision machined parts for the aerospace and defense industry. Falstrom products are found on U.S. Navy submarines, destroyers, aircraft carriers, fighter jet engines, and commercial space lift vehicles. The company was founded 150 years ago and began focusing exclusively on defense and aerospace applications in the 1980s.
Inrad Optics, Northvale
Customers in the defense aerospace, medical, semiconductor and metrology markets rely on Inrad Optics, a vertically integrated broad capability optics manufacturer. Led by President & CEO Amy Eskilson, Inrad produces unique scintillator crystals for nuclear threat detection, crystalline devices for ophthalmic laser surgery and precision optics that help keep U.S. military pilots safe.
Mars Wrigley, Hackettstown
Mars Wrigley is the world's leading manufacturer of chocolate, chewing gum, mints and fruit confections. Mars opened its first location in Newark over 78 years ago, where M&Ms candies were made for military rations. Later, the company moved its New Jersey factory to Hackettstown in 1958.  Now one of the world's largest food companies, pet care is a growing segment of Mars' global business and includes 50 brands as well as Banfield Pet Hospitals, which joined the Mars family of companies in 2007.  Anton Vincent is the president of Mars Wrigley North America.
Merck & Co., Inc., Kenilworth
Merck & Co. is a global healthcare company that delivers innovative health solutions through its prescription medicines, vaccines, biologic therapies, and animal health products. Led by Chairman & CEO Ken Frazier, Merck has been on the forefront of research to prevent and treat diseases that threaten people and animals, including cancer, infectious diseases such as HIV and Ebola, and emerging animal diseases. The company recently announced two COVID-19 vaccine development efforts, as well as a research collaboration to develop a novel antiviral candidate.
National Manufacturing Co., Inc., Piscataway
Founded in 1944, National Manufacturing Co. is a contract manufacturer of high precision metal-formed components for the defense, aerospace, medical, battery, electronic and industrial markets. Products include pacemakers, defibrillators, neuro-stimulation devices and components for the aircraft and defense system industries. Led by President & CEO Robert Staudinger, National Manufacturing Co. employs more than 200 highly skilled workers, including production operators, tool and die makers, machinists, quality technicians and engineers.
SPEX CertiPrep, Metuchen
SPEX CertiPrep has been serving the scientific community since 1954 with products for analytical chemistry and clinical analyses used in laboratories around the world. Led by President Yvonne Cangelosi, SPEX CertiPrep is a leading manufacturer of certified reference materials (CRMs) and calibration standards for analytical spectroscopy and chromatography. The company offers a full range of inorganic and organic CRMs.
UNEX Manufacturing, Lakewood
Founded in 1964, UNEX is an industry leader in providing companies with engineered-to-order space optimization solutions for storage, picking and packing operations. UNEX is an ISO-certified company that works with clients in manufacturing, warehouse and distribution, logistics and retail to provide innovative solutions that maximize space, increase pick rates and improve ergonomics. The company is led by President Brian C. Neuwirth, the third-generation owner of this family-run business.