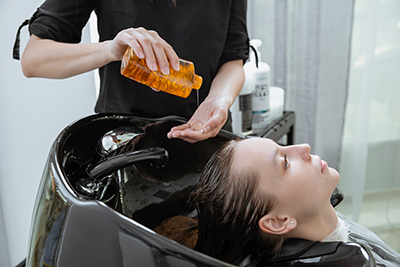 Continuing its strong advocacy for salons and spas, the New Jersey Business & Industry Association and the NJ Salon & Spa Alliance are supporting a pair of bills introduced Thursday to help businesses in that industry. 
Bill A-5843 allows applicants seeking a teaching license from the New Jersey State Board of Cosmetology and Hairstyling to receive a temporary permit while waiting for the examination to be scheduled. 
The temporary permit would be valid for 120 days and expire when the applicants receive a license from the board. Currently, temporary permits are only allowed for applicants with a practicing license issued by the board. 
Bill A-5858 permits a registered student who is intending to practice as a cosmetologist or hairstylist to receive a shampoo and hair rinsing permit after completing 60 hours of course instruction. Currently, the threshold for course instruction is 600 hours. 
Both bills sponsored by Assemblywoman Carol Murphy (D-7) were introduced on Thursday. 
"These bills will not only help the salon and cosmetology industries which struggled mightily during the pandemic, but also address the workforce challenges that are striking these businesses," said NJBIA Chief Government Affairs Officer Chrissy Buteas. "With passage of both bills, more qualified hairstylists can be put into the workforce." 
During the pandemic, NJBIA took an active and leading role for the industry, helping to support the Salon and Spa Alliance by bringing the concerns of all members of that coalition directly to the Legislature. 
"The Salon and Spa Alliance thanks NJBIA for giving our businesses a voice so that state policymakers can better understand the challenges that we face," said alliance founder Christine Modica, who owns the Stag House salon in Bergen County.