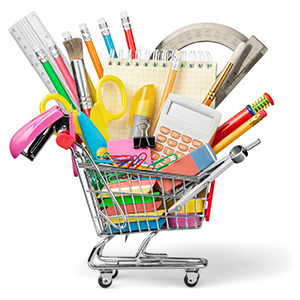 Summer is coming to a close, and soon the kids will be heading back to school. And that means we are in back-to-school shopping season.
The accounting firm Deloitte estimates that 29 million households will spend over $27 billion to clothe and equip 54 million schoolchildren this year. Yes, it's big business, but spending is relatively flat, increasing only 1.8% over last year.
Here's some more interesting statistics:
Back-to-school spending is expected to average $519 per student, up slightly from $510 in 2018.
The electronic gadgets category is expected to grow by $800 million, or 29% over 2018, while the computers and hardware category is expected to decline by $600 million.
Households plan to spend 56% of their budget in-store and 29% online with the remaining 15% up for grabs with undecided shoppers.
31% of consumers plan to donate additional school supplies for those in need.
60% of shoppers are likely to start shopping approximately 4-6 weeks before school starts; however, these shoppers expect to spend less than very early or late starters.