Event Details (In-Person)
September 28 - September 29
All Day Event
$265
Caesars Atlantic City
2100 Pacific Avenue, Atlantic City, NJ 08401
NJBIA Events Team
Email
Registration
Join Us For This Incredible Event
At Caesars Atlantic City!
As NJBIA embarks on our 8th year of building diversity in the workplace and the boardroom, we're thrilled to be hosting this event LIVE at Caesars Atlantic City. We'll be making the most of our in-person event with awards, an incredible evening networking reception, nine breakout sessions, Ted-style Talks and more.
This event brings large corporations, entrepreneurs, not-for-profits and students together to get inspired and empowered, to form an agenda that will increase diversity in corporate leadership, and to build successful businesses. It remains the largest professional women's conference in New Jersey.
Join the event that over 2,700 attendees have enjoyed in the past, and take some time for yourself to learn, grow, and succeed on your professional path.
Nominate a Rising Star Become a Partner
Forum Agenda
Below you'll find the schedule for WBLF 2022. We'll keep this page regularly updated so be sure to keep checking in!
Wednesday, September 28, 2022

10:30 AM – 11:00 AM

Networking

11:00 AM – 11:30 AM

Lunch, Champagne Toast, Awards

11:30 AM – 12:00 PM

TED-style Talks

12:00 PM – 12:30 PM

Networking Break

12:30 PM – 1:30 PM

Breakout Sessions

Three to choose from.

1:30 PM – 1:45 PM

Networking Break

1:45 PM – 2:45 PM

Breakout Sessions

Three to choose from.

2:45 PM – 3:00 PM

Networking Break

3:00 PM – 4:00 PM

Breakout Sessions

Three to choose from.

4:00 PM

Refresh & Recharge

Check-In, Drop Your Bag, Take a Breath

4:00 PM – 5:30 PM

Ask the Experts Conversation

Thursday, September 29, 2022

8:30 AM – 9:30 AM

Breakfast, Networking

9:30 AM – 10:30 AM

General Session & Leadership Panel

10:30 AM – 10:45 AM

Networking Break

10:45 AM – 11:45 AM

TED-style Talks
Forum Speakers
Women Business Leaders Forum 2022 gathered the brightest minds in the business world. Learn new skills and get insights from experts and practitioners from all around!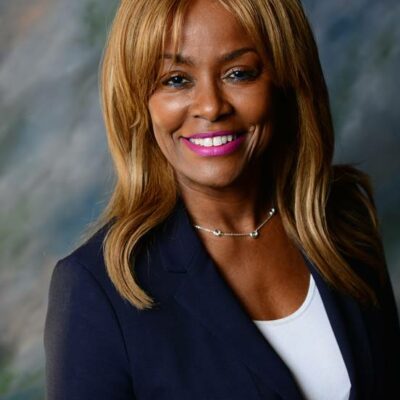 Brenda Ross-Dulan
Founder and Managing Principal of The Ross-Dulan Group
Brenda Ross-Dulan is the Founder and Managing Principal of The Ross-Dulan Group, a boutique strategy consulting firm designed to transform companies by transforming decision-makers. She leverages more than 25 years of experience in the ever-changing financial services industry, to help executives successfully navigate through periods of challenge and change to realize strong, immediate, and sustained results.   
 Prior to launching her consulting practice, Ms. Ross-Dulan was selected to lead the M&A integration of the Southern New Jersey Region of Wachovia and Wells Fargo – noted as the largest merger in the banking industry.   She served as President of the consumer banking group for half of the State of New Jersey, overseeing more than $12 billion in deposits, $5 billion in loans while managing 1,700 employees. In this role, she was responsible for balance sheet and P&L management, performance planning, risk management, operational integrity, distribution strategies and community investments. Moreover, Ms. Ross-Dulan was charged with strategically integrating the consumer banking segment with other business segments, including mortgage, investments, and consumer products, to grow market share and profitability. Her region's revenues exceeded $500 million annually and her region was recognized as one of the best places to work in New Jersey.   
 Her financial services experience includes corporate banking, construction financing for commercial real estate developers, and community development and investment. Driven by her personal mission to continue to make a difference in the lives of others, she leveraged the new opportunity zone legislation, to establish the RD Capital Partners. The firm seeks to demonstrate that investments in underserved markets can be both transformative and profitable for local stakeholders and investors.  
 Ms. Ross-Dulan has extensive experience in board governance primarily in the non-profit arena. She typically serves in roles of significant influence and leadership, often heading the finance and audit or strategic planning committees.  In 2021, she was elected to the board of directors of NJM Insurance Group, her first corporate board.   Later that year, she was elected to the board of trustees of NCIF, a private equity trust fund based in Chicago. She has previously served on the boards of NJTV, Greater Trenton Initiative, Coopers Ferry Community Development Association, and most notably the Governor Phil Murphy's Advisory Council for the Restart and Recovery of the state of New Jersey. She became the first African American female to lead a majority chamber in the State of New Jersey, when she was installed as the Chair of the Board of the Princeton Regional Chamber of Commerce in January 2020.  She has been ranked as one of the nation's most powerful women in corporate America by Black Enterprise Magazine and has received dozens of accolades as a leading executive.  
Ms. Ross-Dulan holds a BBA from Howard University in Washington, D.C., and an MBA from the Anderson School of Management at UCLA. 
People who know Brenda describe her as caring, disciplined and visionary. Fearless in the face of challenge, she is guided by her personal mission: to make a difference in the lives of others and to leave them better off. That philosophy has led to countless testimonies about the impact she's had on them, their careers and companies.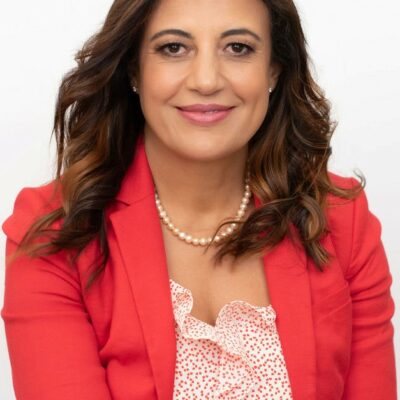 Dr. Loubna Erraji
Executive Coach
Dr. Loubna Erraji is an ICF-certified executive coach, neuroscientist, adjunct professor, and management consultant, with more than 20 years of global experience encompassing scientific research, teaching, consulting, and coaching. Based out of New York City/ New Jersey and frequently traveling abroad, Dr. Erraji's work has spanned the globe across the US, Europe, and North Africa. Her clients are leaders at Fortune 500 companies in healthcare, banking, financial services, technology, CPG, higher education, and more, working for the likes of UBS, IBM, Prudential, Deloitte, Mondelez, Merck, AbbVie, BMS, to name a few.
During her extensive career, Loubna has held academic positions as well as corporate roles in sales, marketing, business development, and management consulting within the healthcare,pharmaceutical industry, and higher education. She has managed client projects, developed partnerships, and provided strategic advisory services to C-Suite and senior executives.Dr. Errajiis the Founder and CEO of Advancis Consulting, LLC that provides services to organizations and individuals committed to creating impactful leadership and high-performance environments.Her zone of genius is to support her clients connect the mindset with the skillset, design a forward-looking and intentional vision, build the confidence to make bold decisions, and empower their teams at the highest levels. She is proud to offer that missing ingredient that executives need to enhance their mindset, align their career and transform their life.Her purpose is to be a source of inspiration to everyone she connects with, and believes that everyone can be inspired to level up their career and life, and unleash their full potential.
Lori Herndon, RN, BSN, MBA
President and CEO of AtlantiCare
Lori Herndon, RN, BSN, MBA, is president and CEO of AtlantiCare. She is responsible for the health system's strategic growth, operations and development. She leads more than 6,000 AtlantiCare staff, providers, and volunteers who serve the community in five southern New Jersey counties.  
AtlantiCare, based in Egg Harbor Township, NJ, comprises AtlantiCare Regional Health Services including AtlantiCare Regional Medical Center (ARMC) with three locations (Atlantic City Campus, Mainland Campus, Pomona, NJ, and Satellite Emergency Department, Hammonton, NJ), other ambulatory care services, and AtlantiCare Physician Group; the AtlantiCare Foundation, and AtlantiCare Health Solutions, an accountable care organization.  
Herndon joined AtlantiCare in 1983 as a staff nurse in critical care. She has served in executive roles for the system since 2007. Prior to her current role, she concurrently served as executive vice president, AtlantiCare, and president and CEO, ARMC. Her early leadership roles at ARMC included hospital administrator, Mainland Campus; administrative director, Maternal Child Health Services; director, Total Quality Management; clinical manager, Medicine/Surgery; and director, Nurse Recruitment.   
Under her leadership, ARMC became the 105th hospital in the nation to attain status as a Magnet® designated hospital and has been redesignated three times. ARMC Atlantic City Campus earned the Joint Commission's Gold Seal of Approval® and the American Heart Association/American Stroke Association's Heart-Check mark for Advanced Certification for Comprehensive Stroke Centers in 2017 with redesignation in 2019. Also in 2019, she led ARMC in earning the Joint Commission's Gold Seal of Approval® for advanced certification for Inpatient Diabetes Care. ARMC became one of only 81 organizations across the country, and four in New Jersey, that had earned this certification.  
AtlantiCare earned the Human Rights Campaign Foundation's recognition as a "Leader in LGBT Healthcare Equality" for nine years in a row, most recently in 2020, under Herndon's leadership. She played a key leadership role in AtlantiCare's being named a Malcolm Baldrige National Quality Award Winner and recognition in Modern Healthcare's Best Places to Work in Healthcare. 
Herndon's focus on listening to patients – critical to her role as a bedside nurse – is a hallmark of her leadership. She regularly rounds on patients, families and staff at all AtlantiCare sites. Herndon co-chaired AtlantiCare's Patient and Family Advisory Council from its inception in 2011 through 2016. This Council, comprised of current and former patients, staff, and other members of the community, is key in integrating the voice of the customer into AltantiCare's daily operations.  
Throughout her career, Herndon has personally been committed to volunteerism and has encouraged AtlantiCare's staff, providers, and leaders to donate their time and talents to enhance the wellbeing of the community. She is on the Board of Trustees and serves as chair of the New Jersey Hospital Association. She is on the boards of the Stockton University Foundation, Atlantic City Police Foundation, Atlantic County Economic Alliance, and the OceanFirst Bank Advisory Board. She has also served as chairperson for multiple community events supporting local nonprofit organizations.   
Herndon is a member of the American College of Health Care Executives. Closer to home, she is a lifetime member of the Ruth Newman Shapiro Cancer and Heart Fund and the ARMC Mainland Campus Auxiliary.  
The New Jersey Institute for Nursing recognized Herndon in 2019 among its Don and Diva Award recipients for her extraordinary impact on the nursing profession and the community. The Greater Atlantic City Chamber of Commerce named her Business Leader of the Year in 2018. The Boy Scouts Jersey Shore Council honored her as Distinguished Citizen of the Year in 2014. In 2013, Herndon was inducted into the Atlantic County Women's Hall of Fame, and Stockton University's William J. Hughes Center for Public Policy honored her with its "Distinctive Alumni Leadership Award."  
Herndon earned her Master of Business Administration degree at St. Joseph's University, Philadelphia, Pennsylvania; her Bachelor of Science degree in nursing at the Richard Stockton College of NJ, Pomona, NJ; and her registered nurse degree at Geisinger Medical Center School of Nursing, Danville, PA.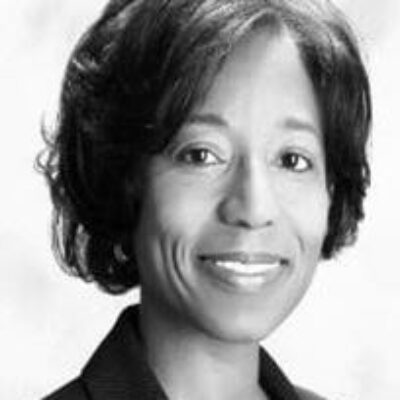 Andrée Peart Laney, Esq.
Employers Association of New Jersey
A career labor and employment lawyer, Andrée Peart Laney has both prosecuted and defended employers. At EANJ, she advises them on minimizing employment law risks in their day-to-day workplace decisions. Andrée commenced her career in employment law as a senior trial attorney for the Equal Employment Opportunity Commission, where she litigated workplace discrimination cases against private employers in federal courts. She went on to serve as an EEOC administrative judge, deciding discrimination cases filed by federal employees. Andrée has counseled and defended employers as a labor relations director for the City of New York, in-house counsel for an international financial services firm, and as counsel at law firms in the New York Metropolitan area. Andrée now leverages her prior experience to facilitate compliance in all areas of labor and employment law through day-to-day management and HR counseling, legislative interpretation, and training.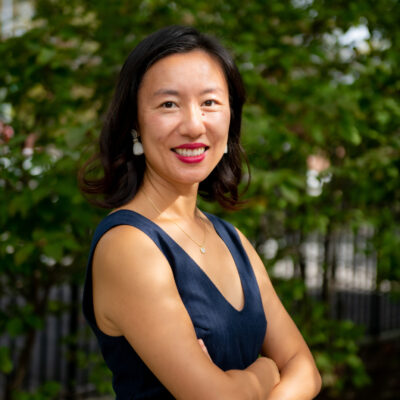 Liza Lee Luk
HR leader with Delta Dental of NJ/CT
Liza Lee Luk (she/her) has 15+ years of experience in Business, Strategy, and Human Resource Management and has worked with dozens of Fortune 500 companies and medium/small organizations in different capabilities.  
Currently, she is an HR leader with Delta Dental of NJ/CT because her professional passion lays in building great cultures. Liza has a BS from Cornell University and an MBA from Columbia University. Outside of work, she's a CMO (Chief Mom Officer) and oversees the growth and innovation department… for her 6-year-old twin girls.   
Her breadth of experiences, both professionally and personally, has given her a wide range of perspectives to share in the NJBIA Women Business Leaders Forum. She's honored to serve as a panelist on the Building Workplace Confidence session and will explore how to harass strengths and turn them into confidence to be used immediately at work with coworkers and others.  
We'll talk about specific tactics that works! Her hobbies include international travel (20+ countries and counting), health and wellness (consistent HIIT workout and meditation practice 5-6x/week), and mentoring future women leaders and being mentored by women leaders (favorite motto: ABL – Always Be Learning). 
Marjorie Perry
President and CEO of MZM Construction & Management Company
Marjorie Perry, a lifelong resident of New Jersey, is the President and CEO of MZM Construction & Management Company, Inc.  As importantly, she is widely recognized as an innovator, public speaker, writer and role model for women and minorities in business.  Using her extraordinary path to success and 26 years of experience as fodder for inspiration, Perry finds her mission to be one who motivates nascent entrepreneurs to develop and pursue their dreams by sharing the lessons she has learned from her own success, which often meant taking life's lemons and making lemonade. Trained as an educator with a B.A. from Kean College, Perry's path in teaching was diverted after she was caught in a series of layoffs in the Newark Public School system. In a fortuitous career move, she decided to try her luck in sales and marketing—which turned out to be an unexpected perfect fit. She went on to work for corporate giants 3M, Johnson & Johnson and United Airlines, ultimately cultivating a burgeoning vision for life as a passionate, self-made entrepreneur. 
Perry launched a consulting company focused on helping start-ups and serial entrepreneurs succeed in the marketplace. Resourceful and open to all possibilities, it wasn't long before she and two partners founded MZM Construction & Management. Soon after, she became sole principal of the company, which has sustained a multi-million-dollar bottom line for the last 24 years.  
Perry is now a coveted inspirational speaker and writer, motivating people with the message that, "You, too, can do it!" She has spoken throughout the United States to women in business and at small business conferences on how to successfully navigate while playing in shark-filled waters. 
Local speaking engagements include the NJ Governor's Conference for Women, the heralded Sobel & Co., Executive Women Breakfast Series, The Liberty Science Women's Program, The National Association of Women Business Owners, and The NJ chapter of Financial Executive Institute (FEI).   
Perry has appeared on MSNBC, CBS, ABC, UPN 9, News 12 and NJN's New Jersey Caucus with Steve Adubato where she also is a proud member of the Adubato Advisory Board.   
She has received numerous awards and recognitions, including being inducted into New Jersey's premier business publication's NJBIZ 2011 Business of the Year, New Jersey Business of Hall of Fame, 2012 SBA Business of the Year, 2012 Best 50 Women in Business, and one of the Top 25 Entrepreneurs in New Jersey. More recently, Perry was selected by Goldman Sachs and Bloomberg in 2015 as one of the top 15 businesses in the country to watch for in the future with major growth within the next five years. To top it off, she has been selected to receive the prestigious 2018 NJBIZ Lifetime Achievement Award, which has only been presented to three other New Jersey business women over the years. She is also a graduate of Goldman Sachs 10,000 small business initiative. 
Perry sits on the following boards:  The Board of Overseers at NJIT as Chair which includes being a part of the Joint Investment Board, Real Estate and Acquisition Committee, assisting in the selection of new ventures which support the University in acquiring new land for expansion to further advance the ongoing strategic plan; is a Board member of the Newark Regional Business Partnership and newly elected to the Executive Board of the New Jersey Chamber of Commerce.  In her spare time she lends her voice to the Advisory Board for the Montclair State University Feliciano Center for Entrepreneurship, and the Finance Chair for the East Orange School Board, and a recent past member of the New Jersey Economic Development Authority and Kean University Foundation Board. In academia, she is an adjunct professor at NJIT and Stevens Institute of Technology, teaching MBA students the means and methods of being a successful entrepreneur.  In her spare time Perry mentors inner city college-bound youth because it matters that they make it too. 
Perry excelled in receiving her MBA in finance from NJIT with additional coursework at Rutgers, Stevens, NYU and NJIT and completed Leadership for the 21st Century at the Tuck School of Business at Dartmouth College.  In addition, she completed a finance certification program in 2016 just completed Harvard Business School   (HBS) OPM Executive Program  and was voted class speaker  November, 2020.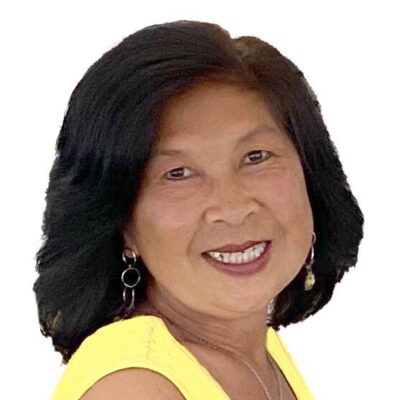 Jackie Lue Raia
President of ALEXENA Consulting, LLC
Jackie Lue Raia is the president of ALEXENA Consulting, LLC, a firm focused on Workforce Development and Employee Engagement. As a certified Minority/Women Business Enterprise, we are an essential and important partner to businesses and stakeholders across all industry sectors. Our goal is to ensure the creation of the strongest, most engaged and satisfied workforce possible.  
Jackie served as the CEO of the Partnership for Community Health, Inc., a not-for-profit organization focused on the health and well-being of the residents and workers of New Jersey.  She then joined Bergen Community College as the Project Director of a U.S. Department of Labor – Education and Training Administration grant, where she, in collaboration with Kessler Foundation, founded the MOSAIC Center for Disability Employment and the Employment Pathways Initiative. Most recently, as the Director of Corporate Outreach and Training at Fairleigh Dickinson University, her main focus was workforce training and development. 
Jackie currently sits on the Leadership Committee of NJ Business and Industry Association's Diversity, Equity & Inclusion Council; Board of Directors of the Bergen and Essex County Workforce Development Boards; Leadership Council for the New Jersey Statewide Network for Cultural Competence; Board of Directors of the American Red Cross – Northern NJ Chapter; Advisory Board Member of NJ Association for School Resource Officers (NJASRO); and is the Goodwill Ambassador of the Blue Knights NJ Chapter VIII law enforcement motorcycle club. She is also a member of the Tri-State Diversity Council. She was awarded a certificate for Diversity, Equity and Inclusion in the Workplace by the University of South Florida.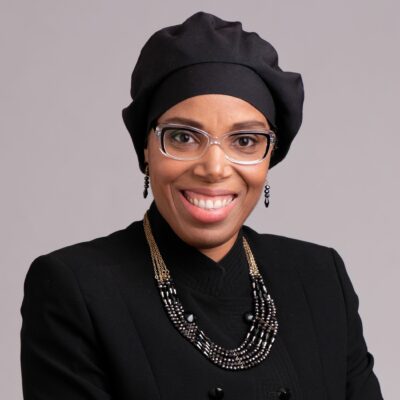 Bertha Robinson
Executive Coach
"Bertha Robinson provides the ultimate professional training and workshop facilitation. In the short time that I have had the pleasure of knowing her, she has helped our organization tremendously with her results driven style of instruction. Her focused approach to delivering information tailored specifically to suit our needs gave us insights on how to address the issues unique to our organization along with a detailed action plan to make strategic adjustments critical to our success. I highly recommend her."~ Antoinette Brevard, MPA ED @ Plainfield SID"
You don't know what you don't know, so running a business without a coach is flying blind. I'm so happy I signed up with Bertha because she uses a very individualized process that helps you learn a lot about yourself while giving you the clarity, tools, and confidence you need to run and grow your business."~ Angela Acosta, Angela Atelier, Owner
Bertha C. Garcia-Robinson is the founder of Star One Professional Services, a business coaching and consulting firm that helps visionary business leaders move beyond goal setting to goal achievement. Her unique background and varied experience qualify her to help enhance and develop potential in people and business. Bertha works with leaders who take a people-centered approach to ensure results by developing leadership, communication, team engagement, and critical thinking skills. Bertha is the president of NJ Association of Women Business Owners (NJAWBO), and is an affiliate of The Trusted Advisors Network. Sheis fluent in both English and Spanish.
Talking Points:
Planning with a Purpose: Criteria for Effective Goal Setting•Success Comes from Within: Assess and Strengthen Your Strengths
Effective Leadership Principles
Overcoming Obstacles
The Value of Mistakes
Courage to Take Action
Communicating with Mastery
Decision Making and Problem Solving
SUGGESTED INTERVIEW QUESTIONS:
How did you get started in business?
What is the difference between goal setting and goal achievement?
WHY SMART goals?
What has been your biggest lesson in life?
How do leadersadapt their leadership style in order to create the right kind of environment for their team members?
What impact do you want to impart in the business world?
How do your clients work with you?
Judy Sailer
HR Education & Events Manager for Primepoint HRMS & Payroll
Judy Sailer is a highly regarded professional in HR staff training and academic education.  She is well-versed in all aspects of management and leadership; her passion is staff and volunteer education and development.  She holds a Masters Degree in Management & Organizational Leadership from Springfield College, is trained as a Lean Six Sigma, received her Human Resources Cert from Rutgers University, and is a certified PHR and SHRM CP.  Her thesis on the Differential Impacts of Training for Employees on Staff Retention and Customer Satisfaction is a model for the development and coaching of part-time or seasonal staff using scheduling, time management and data analysis. 
Judy is the HR Education & Events Manager for Primepoint HRMS & Payroll as well as an adjunct faculty member for Rider University.  She has presented for NJBIA, CCSNJ, GFOA, the Institute for Professional Development, Tri-State SHRM, and Garden State SHRM Annual Conference and has been featured in Forbes magazine and Jersey Matters. 
Carol Stillwell
President, The Stillwell Company
History 
Gordon Stillwell founded the Gordon G. Stillwell Company in April of 1969. He specialized in air conditioning and began working out of a humble converted garage in his home. Shortly after starting his business, he realized that he needed someone with a background in heating to complement his strengths, so he asked his former associate, Paul Hansen, to assist him with some jobs he had booked. Together they formed Stillwell-Hansen Inc., and worked as a team until 1996 when Paul retired. At that time, Gordon and Carol Stillwell acquired Stillwell-Hansen. Carol, who had joined the company in 1969 as a secretary, became President and CEO, while Gordon remained active in Sales Management and acted as their mentor until his passing in 2008. 
A business that has been growing for decades, Stillwell-Hansen keeps Gordon's legacy of truthfulness, experience and dedication to our customers alive. When you join the company, it's like becoming part of the family. And by starting a relationship with Stillwell-Hansen, you become part of a family predicated on building a foundation for the future. 
Core Values 
Stillwell-Hansen strives to remain a 'best in class' manufacturer's representative in our market. A solutions provider, we offer premier manufactured applications to address the needs of our customers. We are noted for our integrity, responsiveness, experience, technical competence and team commitment. 
We embrace the entrepreneurial attitude of our company and continue to provide and pursue opportunities for valued customers and associates to grow, develop and prosper. We also continue our drive for growth through excellence while earning a fair profit. 
Philanthropy 
Stillwell-Hansen is committed to all of its endeavors, and that includes supporting philanthropic activities that help improve the lives of others. A portion of the company's profits support nonprofit causes with a strong focus on aiding cancer, healthcare, and educational organizations. Carol Stillwell has devoted her life to philanthropic causes and serves as an advocate and major fundraiser for numerous charities that are close to her heart.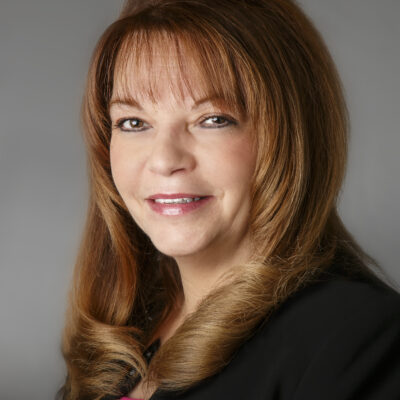 Angie Tsirkas
Senior Vice President of Government Banking & Team Leader of NJ Business Development for Northfield Bank
Angie is the Senior Vice President of Government Banking & Team Leader of NJ Business Development for Northfield Bank. She has invested over 33 years in the banking industry and take pride in my job, as she loves to build strong relationships in the communities that we serve and beyond. 
Her contributions to the community are reflected by the numerous boards' positions that she serves, some of which are: 
Past Chairman, Woodbridge Metro Chamber of Commerce 
Vice Chairman, Linden Chamber of Commerce 
Trustee, 200 Club of Middlesex County 
Executive Director, Keep Middlesex Moving 
Director, Feeding Middlesex County 
Director, East Brunswick Regional Chamber of Commerce 
Director, Union County ELC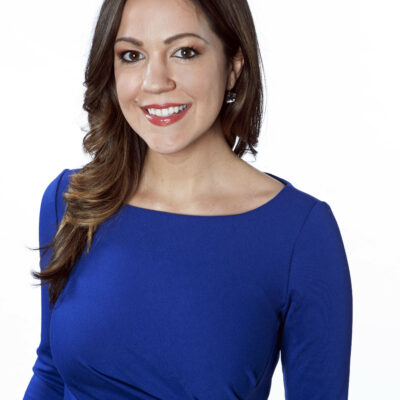 Briana Vannozzi
Anchor for NJ Spotlight News
An award-winning journalist, Briana Vannozzi serves as the anchor for NJ Spotlight News. She's worked in several capacities since joining the news division in 2012, as interim anchor and senior correspondent after years of general assignment reporting as a multimedia journalist. Vannozzi began her television journalism career by cutting her teeth on New Jersey State House politics for New Jersey Network News. And later as a news radio correspondent at FM News 101.9 in New York City. A Burlington County native, she's honored to be serving and covering her home state. 
Event Location
Caesars Atlantic City, Pacific Avenue, Atlantic City, NJ, USA (Directions)
Hotel Booking
For your comfort and convenience we have made hotel arrangements with Caesars Atlantic City for the Centurion Tower. A limited number of rooms have been reserved at a special rate for this occasion.
To secure your special rate, please call 888-516-2215 and mention NJBIA2022. Or, you can reserve online here.