Presented by the
Diversity, Equity & Inclusion Council
Currently, only 39% of individuals with disabilities are employed compared to 76.9% of persons without a disability according to the Department of Labor. Visual disabilities are easy to spot, and hidden disabilities are nearly impossible. Small changes by businesses, as well as leaders, can open the doors to individuals and allow a greater pool of talent.
Join us on May 18 with Elyse Robbins – Associate Director, Global Learning Business Partner – Talent Executive, Ernst & Young, as we look at four ways to be inclusive, technology that is available for your use to ensure your presentations and writing is inclusive, and disability etiquette.
By joining our Diversity, Equity & Inclusion Council, you get to connect with professionals from many different business backgrounds who share an interest in staying informed and engaged on emerging issues that create opportunities for business success. All of our councils are open to members and future-members.
Councils are free to members. If you are a future-member you will be invoiced $19 upon registration.
Our Featured Presenter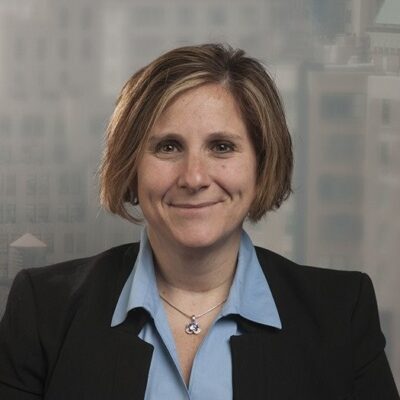 Elyse Robbins
Associate Director, Global Learning Business Partner, EY
Elyse Robbins has worked in big four accounting for 25 years. She graduated from Northeastern University with her Bachelors in Accounting and later got her MBA from the University of Phoenix. Her focus throughout her career was on expatriate taxation. She spent many years speaking and consulting with individuals around the world who moved internationally and dealt with many challenges as they made these moves. Throughout her career, she mentored, counseled and coached hundreds of individuals.  
Six years ago, she met her husband and her children's and her life changed forever. A beautiful four year old girl named Maia was part of the package. Maia is Elyse's stepdaughter and on the spectrum. At that moment, Elyse knew that she needed to ensure Maia had a future career which is something that many said she would. Elyse has always had a passion for given a voice to those that do not have one. This elevated in the disability space when she met Maia. Elyse currently works for Ernst and Young in Global Learning and advocates for inclusion throughout EY. She is a leader in their Accessibilities group, attends annual DisabilityIn conferences, and has recently been elected onto her local Board of Education.