Event Details (Virtual Meeting)
December 5
9:00 am - 10:30 am
Zoom Video Conferencing

The NJBIA Event Team
Email
Registration
And the Impact on Hiring Foreign National Employees
USCIS regulations state that a "material change" in terms and conditions of employment requires the filing of a new or amended petition. When must you file an amended petition to reflect changes in the rate of pay, hours, and/or duties for a foreign national employee? How do changes in the worksite to a related entity, different office(s), or home office impact underlying petitions?
This program will review:
-Properly documenting changes in corporate ownership and structure;
-Planning ahead for FDNS site visits; and
-Developing best practices for documenting changes.
Join us on Monday, December 5 as Neil Dornbaum and Kathleen M. Peregoy, Co-chairs of Connell Foley's Corporate Immigration and Global Mobility practice explain the importance of addressing "material changes" to avoid and/or address potential problems (such as losing work status or delays in a promotion or other job changes) before they arise.
Councils are free to members. If you are a future-member you will be invoiced $19 upon registration.

By joining our Human Resource Council, you join a select group of members from many different business backgrounds who share an interest in staying informed and engaged on emerging issues that create opportunities for business success. All of our councils are open to members and future members.
Our Presenters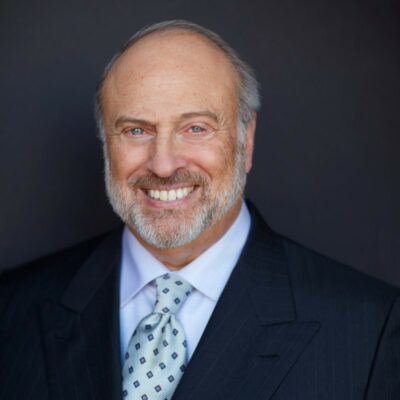 Neil S. Dornbaum
Chair of Corporate Immigration Practice Group, Connell Foley LLP
Neil Dornbaum, Co-chair of Connell Foley's Corporate Immigration and Global Mobility practice, is recognized as one of the most active and distinguished immigration attorneys in New Jersey. Prior to joining the firm, Neil was a partner at Dornbaum & Peregoy, where he dedicated his practice for over 30 years to immigration and nationality matters, with a special emphasis on employment-based immigration.
He has served as National Chair of the American Bar Association's (ABA) Immigration Committee under the General Practice Section and was appointed to the ABA's Commission on Immigration. He has also chaired the NJSBA's Immigration Section and the American Immigration Lawyers' Association (New Jersey Chapter) and served on their Board of Governors. In addition, Neil has acted as a liaison to numerous governmental agencies, including the Department of Homeland Security (DHS); Citizenship and Immigration Service (USCIS); Immigration Customs and Enforcement (ICE); Customs and Border Protection (CBP); Department of Labor (DOL); and Department of State (DOS). He currently serves as a member of AILA's Annual Conference Planning Committee and has recently served on the Department of Labor Liaison Committee and the Field Operations Liaison Committee. Neil is the former Co-chair of the Senior Lawyers division of the New Jersey State Bar Association (NJSBA) and served on the editorial board for New Jersey Lawyer.
Neil writes and lectures nationally on various aspects of immigration law practice for bar associations, religious and business groups, and human resource organizations. He has served on the editorial board of several publications and has edited over 40 course books on immigration and nationality matters, and chaired over 50 immigration conferences.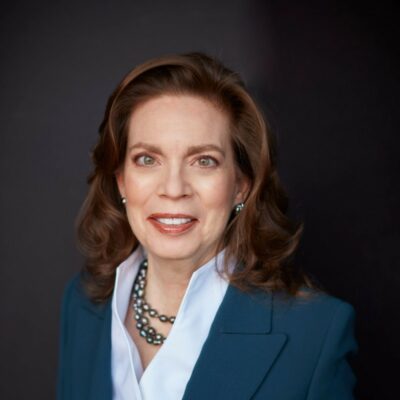 Kathleen M. Peregoy
Co-Chair Corporate Immigration Practice Group, Connell Foley LLP
Kathleen M. Peregoy is a highly accomplished immigration attorney and serves as Co-chair of Connell Foley's Corporate Immigration and Global Mobility practice. Prior to joining the firm, Kathleen was a partner at Dornbaum & Peregoy, where for the past 28 years, she focused her practice on immigration and nationality matters, particularly employment-based immigration and international transfers. She has been particularly successful in global mobility matters during the COVID-19 pandemic, which resulted in international travel bans imposed by the Administration, and Embassy/Consular office closures that prevented the transfer to the U.S. of professionals at all levels and all industries, which constrained U.S. employer operations for most of this period. During the pandemic, she has performed particularly complex work to secure national interest exceptions/waivers of the travel bans/visas for high level executives in the food supply, pharmaceutical, and construction/infrastructure industries with noted achievements in securing entry for executives and managers responsible for COVID-19 vaccine manufacturing from U.S. Embassies/Consular offices worldwide.
On the domestic U.S. side, while significantly expanding the practice since joining Connell Foley, Kathleen concentrates her work in PERM Labor Certification, priority worker filings in the Extraordinary Ability, National Interest Waiver, Outstanding Researcher and Professor, and Corporate Transferee categories and other business classifications. She provides advice and consultation for numerous Fortune 500 and emerging technology companies in the following sectors: biotechnology, chemical, higher education, engineering (environmental/power), alternative energy, construction, financial services (accounting/auditing, insurance, and investment banks), health care, pharmaceuticals, information technology, telecommunications, and semiconductors. In each case, Kathleen assists employers with the domestic and international transfer of foreign personnel, including executives, managers, and other highly skilled professionals, and individuals of extraordinary and exceptional ability in the sciences, arts, education, business, and athletics.
Kathleen has lectured and published extensively on commercial and immigration law topics. In addition, she has been consistently selected for inclusion in Martindale Hubbell's "Bar Register of Preeminent Lawyers," "The Best Lawyers in America," New York and New Jersey Magazines' "Top Lawyers "and "Super Lawyers" publications, "Who's Who Legal: Corporate Immigration" and Chambers USA.
Kathleen is a past Chair of the New Jersey State Bar Association's Immigration, Naturalization and Americanism Section. She has also been an active member of the New Jersey State Bar Foundation Co-Sponsorship Oversight Committee (Grants) since the 1990s, as well as the Committee Chair (Customs and Border Protection) for the New Jersey Chapter of AILA (American Immigration Lawyers Association).