Hybrid Event
Join NJBIA as we hear from NJ Department of Labor and Workforce Development Commissioner, Robert Asaro-Angelo, who will share updates on issues affecting New Jersey businesses such as the Department's strategic enforcement initiatives and workforce development efforts.
There will be a live Q&A following the Commissioner's discussion.
At present time all in-person seating is sold out.
Virtual registration is still available.

The in-person program will be held at NJBIA – 10 West Lafayette St., Trenton.
Participants can also attend virtually.
Agenda

8:30 a.m. – 9:00 a.m. Breakfast, Networking & Registration

9:00 a.m. – 10:00 a.m. Opening Remarks, Program followed by Q&A
Meet the Commissioner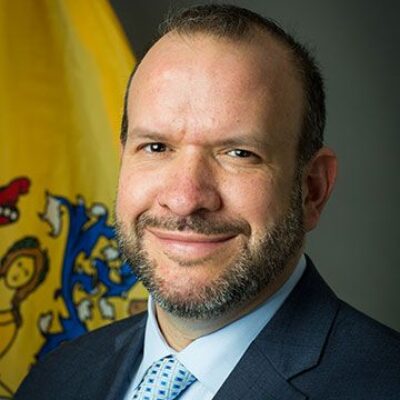 Robert Asaro-Angelo
Commissioner, NJ Department of Labor & Workforce Development
Robert Asaro-Angelo (Uh-SAR-oh ANN-juh-lo) was nominated by Governor Phil Murphy to serve as the Commissioner of the NJ Department of Labor and Workforce Development in January 2018.
As Commissioner, Asaro-Angelo is proud to oversee the state's diverse services to New Jersey workers. Due in part to the innovation he has spearheaded in New Jersey, in February, 2021, Asaro-Angelo was chosen by his counterparts across the nation as the Board Chair of the National Association of State Workforce Agencies (NASWA) for the 2021 association year.
From 2010 – 2017, Asaro-Angelo served as Eastern Regional Representative for the U.S. Department of Labor under the Obama Administration, managing the department's regional activities and coordinating federal initiatives on the regional, state, and local levels.
Prior to his government service, Commissioner Asaro-Angelo worked for the Laborers International Union, the American Federation of State, County and Municipal Employees and the Service Employees International Union Local 1115 organizing and educating public employees, construction workers and nursing home employees about government and politics.
Asaro-Angelo earned a Bachelor of Science degree in Communications from Boston University and a master's in Public Policy from the Eagleton Institute of Politics at Rutgers University.
A proud, life-long New Jerseyan, he lives in Middlesex County with his family.