As part of our ongoing effort to offer leadership training for our members and their workforce, NJBIA is again offering professional leadership development in 2023.
This professional development opportunity will consist of quarterly online sessions, 2-hours each, and includes attendance at our well-regarded Women Business Leaders Forum in September. It is designed to help attendees achieve what it takes to excel in today's competitive and ever-changing business climate.
This training aims to delve into distinct leadership pressure points, the evolution of the leadership skillset, reaction and response, and identifying leadership blind spots to ensure that managers feel empowered to lead. This focus will help ensure leaders have the space to create a climate in which employees contribute, feel trusted, creative, and motivated.
Reactive v. Responsive Leadership
Session 2
Tuesday, May 2
9:00 a.m. – 11:00 a.m.
Understanding team dynamics
Authenticity
Tapping good will to maximize cooperation
Collaborating, giving and taking feedback
Influencing the environment
Meet our Presenters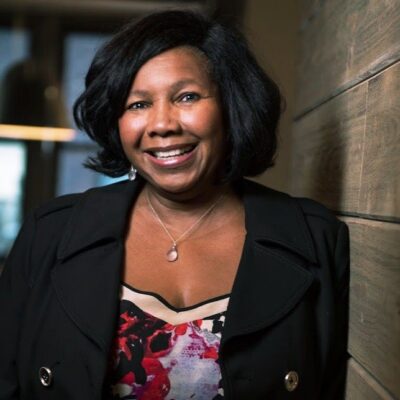 Casey Carpenter
CEO & Founder, Speak & Own It Communications
Casey is a speaker, author, leadership development expert and executive coach.  During her career she closed millions of dollars in sales yet had humble beginnings. An introvert and reformed wallflower, she almost was fired from her first sales job.  She saved her job when she won a district-level speech competition and stumbled onto a key realization – when you master your speaking and presence, you can win over any room, anywhere.  She went on to smash sales records, enjoyed promotions and spent the latter part of her corporate career training and mentoring.
Casey was a senior leader at Aetna, Cigna, and Sunrise Senior Living.  At EmblemHealth she trained a sales force of several hundred and coached leaders and high potentials to improve their performance.  Currently CEO & Founder of Speak & Own It Communications, she focuses on women executives across all industries to connect, lead, pitch, and speak and own every room in virtual and hybrid worlds. She is a Guide for Chief, a private network for the most powerful women in leadership, facilitating peer group discussions for C-suite women leaders. Her keynote and training, "Amplify Your Voice, Elevate Your Leadership," guides participants at the intersection of presence and leadership, as "we speak to lead."  Casey breaks down current events that impact leadership communication and builds strategies to overcome them so that leaders communicate with impact and empathy.
She is the TD Bank & Morris Chamber 2022 "Woman of Achievement" award recipient, overcoming adversity, and propelling women forward to greater personal and professional success.
When she's not working on her enterprise, Casey is all about philanthropy & women:
Pitch/Mentor Coach for inner city women entrepreneurs at Rising Tide Capital
United Way Women United Leadership Council
DEI Committee for Impact 100 Garden State & the Morris Chamber
Addressed women's ERGs at Konica Minolta, Chubb, and Crum & Forster
Docent & DEIA committee at the Montclair Art Museum
Social Justice:
Conceived and launched "The Big Awkward," a series of community conversations about race and social justice in the aftermath of George Floyd
Led conversations on Inclusion for Konica Minolta, NJAWBO, the National Association of Professional Organizers
Moderated executive panel discussion "Perspectives of Diversity, Equity, & Inclusion" for the Morris Chamber.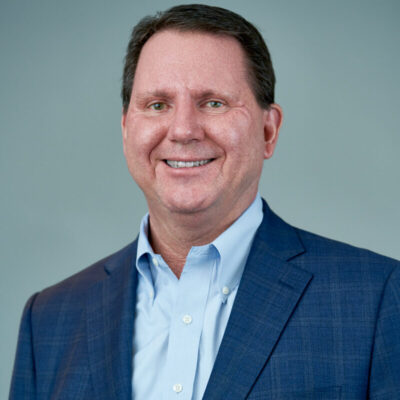 Cal Thomas
Performance Development Expert, Sandler Training
For over 25 years, Cal has been teaching, training and coaching professionals and business owners to improve both their business performance and their personal performance.; With C-level sales expertise spanning a broad range of industries and operational experience with Fortune 100 companies to sole proprietorship, he brings an exceptional breadth of understanding to help his clients excel in their sales and management roles.
Please visit https://www.tailwind.sandler.com, for more information.
Leadership Series Details
$495 for all 4 sessions (includes broadcast if you missed the first session).
Individuals must register for the entire series.
Registration for individual classes is not permitted.
If you register late, you will receive a copy of the prior classes.
Includes 1 ticket ($350 value) to the 2023 New Jersey Women Business Leaders Forum, powered by NJBIA (event logistics to be announced).
Session 3 – The 2023 New Jersey Women Business Leaders Forum, powered by NJBIA
Wednesday, September 26 and Thursday, September 27
The Forum is now the largest professional women's conference in the state bringing several hundred networkers together to exchange cards and ideas, form an agenda to increase diversity in corporate leadership and get empowered to build successful businesses.
Session Options:
Improving your Professional Presence
Role Play Your Way Up the Ladder
Courageous Conversations
Branding Yourself
Mentorship Culture – Starting A Successful Mentoring Program
Imposter Syndrome
Finding Your Bliss
Secrets and Benefits to Building a Strong Network
Is Confidence a Dirty Word?
Women Leaders in Manufacturing, Sponsored by the NJ Manufacturing Extension Program
Boards, Taking the Step
Salary Negotiation & Pay Equity
Session 4 – Blind Spots
Thursday, November 9
9:00 a.m. – 11:00 a.m.
How to rock-the-boat (but not too much)
Mentor-mentee relations
Empowering employees to make positive changes.
Leveraging the culture