Hybrid
November 29
8:00 am - 1:00 pm
$99.00
Delta Hotels by Marriott Woodbridge
515 US-1 South, Iselin, NJ 08830
The NJBIA Event Team
Email
Planning Prosperity
to Carry New Jersey Forward
New Jersey continues to experience the impact of COVID-19, with unprecedented workforce challenges, supply chain disruptions, record-high inflation, and overall economic uncertainty. Join NJBIA's advocacy team as it brings together legislative and industry leaders to discuss policy initiatives including the investment of billions in infrastructure funds to strengthen the state's economy. 
With talk of a recession, business owners are forced to plan like never before. This year's Public Policy Forum will help business leaders, like you, be better prepared for continued uncertainty as we enter 2023.
Forum Agenda

8:00 AM

Registration, Networking, & Breakfast

8:45 AM

Welcome and Opening Remarks

Remarks by Michele N. Siekerka, Esq.

8:50 AM

Awards Presentation

Presented by Michele N. Siekerka, Esq. & Chris Emigholz

9:00 AM

Fireside Chat

Recognizing the economic challenges that face the country and the state, such as a depleted supply chain, record inflation, and workforce challenges, the fireside discussion will set the stage for what lies ahead for 2023.
Panel: Brenda Ross-Dulan & Bruce Van Saun

9:30 AM

New Jersey Legislative Leaders Panel

This panel will discuss policy priorities, utilizing unpreceded levels of federal infrastructure dollars, to create a strong economic climate for New Jersey's business community and job creators.
Panel: Assembly Speaker Craig Coughlin, Senate Minority Leader Steven Oroho, and Assembly Minority Leader John DiMaio.
Co-moderated by Michele N. Siekerka, Esq. & Eric Scott

10:15 AM

Networking Break 

10:45 AM

Driving the State's Economy Forward Amidst an Uncertain Forecast

This panel will discuss the current economic climate in New Jersey, as well as strategies to effectively drive growth into 2023 despite uncertain conditions and a possible looming recession.
Panel: Kathleen Coviello, Kathleen Powers, Kyle Sullender, & Debra Tantleff.
Moderated by Chris Emigholz

11:30 AM

Ensuring our Dollars Drive the Economy Forward

This panel will dive into the details of how much infrastructure money will be spent in New Jersey over the next decade and how it will change the way we live and do business. Emphasis will be on transportation, energy, logistics, and communications.
Panel: Assemblyman Daniel Benson.
Moderated by Ray Cantor

12:15 PM

Ensuring the New Jersey Workforce is Prepared to Execute Infrastructure Projects

This panel will discuss the current needs and efforts needed and underway to aggressively execute infrastructure projects.
Panel: Hugh Bailey, Don Di Zuzio, Aaron Fichtner, Ph.D., Kate Gibbs, Lesley Hirsh & Dr. Ali Houshmand, Ph.D.
Moderated by Alexis Bailey
Our Award Winners
Paul L. Troast Award – Assemblyman Brian Bergen, R-25
Brian Bergen has been a member of the Assembly since January 2020.
A combat veteran, Brian Bergen served with distinction for eight years in the U.S. Army after graduating from the United States Military Academy at West Point. During his military service, he was an officer, company commander and Apache helicopter pilot – assignments that earned him a Bronze Star and the Combat Action Badge for his actions in Iraq.
In business, Bergen rapidly progressed through a variety of positions in multiple industries, including finance, operations management, process improvement, general management, executive management at the vice president level, and entrepreneurship. He is the owner of Bergen Botanicals, an interior landscape company, and is in the process of purchasing a second business.
He holds a bachelor's degree from West Point, an MBA from Rutgers Business School, and a master's degree in administration of justice and security from the University of Phoenix. He also earned a Lean Six Sigma Black Belt certificate in business operations improvement from Villanova University.
Previously he was a Denville Township councilman from 2017 to 2019 and as vice chairman of the zoning board.
He and his wife, Kristin, and their two children, Samantha and Justin reside in Denville.
Paul L. Troast Award – Assemblyman Louis D. Greenwald, D-6
Assembly Majority Leader
Assemblyman Lou Greenwald has represented New Jersey's 6th Legislative District since 1996. He currently serves as the Assembly Majority Leader. During his tenure in the Assembly, Majority Leader Greenwald has led the fight on many key initiatives. He was the architect of the 2003 legislation to increase competition in New Jersey's broken auto insurance market, which stopped a ballooning crisis in New Jersey and significantly increased the number of auto insurers in the State. Additionally, he was the lead sponsor on recent legislation to expand the use of design-build for New Jersey construction contracts, aimed to ensure greater efficiency and effectiveness for the state's procurement process. As a supporter of cancer research and trying to find a cure, the Majority Leader helped in bringing a branch of the Cancer Institute of New Jersey to South Jersey, ensuring South Jersey cancer patients would not have to cross the Delaware River just to get the treatment they needed. He also played an integral role in protecting charity care funding for our State's hospitals, and he led the fight to get students vaccinated for meningitis before college. A leader on health care policy, Majority Leader Greenwald successfully fought to ensure all women in New Jersey continue to have access to affordable healthcare services, which were jeopardized by the federal government's Title X "gag" order. Additionally, he was a critical advocate for legislation to create a state-wide healthcare insurance exchange, so that residents of New Jersey can purchase affordable healthcare coverage.
Majority Leader Greenwald has been a champion of the effort to reduce gun violence. He authored laws that, among other things, limited ammunition magazines to 10 rounds, banned-armor piercing ammunition, and closed the background check loophole. Recognizing that gun violence is a public health crisis, he also championed laws to stem cycles of gun violence through hospital-based violence intervention programs, which has gained broad support from gun control advocates and physicians alike.
Most recently, with New Jersey gripped by the impact of the Coronavirus Pandemic, Majority Leader Greenwald fought to support Main Street businesses by sponsoring legislation authorizing the Economic Development Authority to award millions in grants and loans to struggling small businesses. He also sponsored a law which prevented potential billion-dollar unemployment payroll tax increases, to allow business owners to better recover from the economic fallout of the pandemic.
The Majority Leader has been widely honored and recognized for his legislative leadership and dedication to public service. He has received the Legislator of the Year award from the Southern New Jersey Chamber of Commerce, the South Jerseyan of the Year award from the Walter Rand Institute, the New Jersey Elected Official of the Year award from the Delaware Valley Regional Planning Consortium, the Standing Ovation Award from the South Jersey Cultural Alliance, and the Legislative Champion Award from the New Jersey Commission on Cancer Research.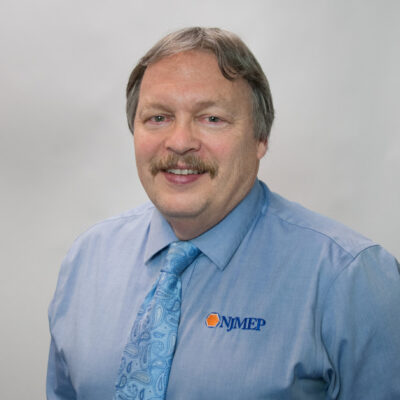 Leonard C. Johnson Award – John W. Kennedy, Ph.D.
CEO, NJMEP
John is first and foremost a 'Jersey Boy', as he has always been proud of his home State and what it actually brings to our country…including significant Manufacturing, Engineering, Science, and R&D capabilities. As an Engineer and NJ Business Owner, John was focused on (both) Engineering & Manufacturing and enjoyed success through working with many incredible individuals. From Coleman Equipment to Sandvik to Barnett Industries to The Multitech Group…all part of my Manufacturing evolution through the Material Handling, Power Plants, and DoD workloads.
When John came to NJMEP in 2012, he found a place where he could support a critical Industry that means all the difference to our independence as a Country, while keeping New Jersey in the forefront of technology. NJMEP is his ultimate 'fit' as a professional. John is a  proud Eagle Scout and National Distinguished Eagle. NJ Manufacturing…it is our time again!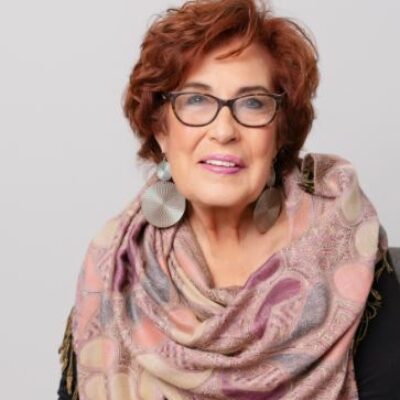 Candy Straight Woman Trailblazer Award – Connie Mercer
Founder & CEO, Homefront and CEO, NJ Coalition to End Homelessness
For over 30 years Connie has served as the founder and CEO of HomeFront, an organization whose mission is to end family homelessness in Central New Jersey by harnessing the caring, resources, and expertise of the community. From its humble beginnings around Connie's kitchen table, HomeFront has evolved into a multi-faceted organization which helps the most vulnerable families in our community transform their lives in numerous ways, by providing housing assistance, emergency shelter, food, clothing, educational opportunities for children and adults, job training and placement, and much more. HomeFront on any given night provides shelter to more than 450 people, two-thirds of whom are children. HomeFront has helped thousands of individuals and is guided by the beliefs that every family has the right to a home, access to the tools needed to become self-sufficient, and the opportunities for their children so they thrive and ultimately break the cycle of poverty. Connie has just "graduated" from HomeFront and currently serves as the CEO of the NJ Coalition to End Homelessness.
Ms. Mercer began her social services career with the Canadian Mental Health Association where she created a network of 19 group homes for disturbed youth. She then headed the Interstate Consortium on Residential Child Care where she successfully drafted standards that formed the basis for licensing standards that were adopted in 27 states. In 1984, she was made Deputy Director of the Illinois Department of Children and Family Services, responsible for oversight of all state child welfare services, with guardianship of 30,000 children.
She received her undergraduate degree from the University of Chicago, a Master's degree in Clinical Psychology from York University, and an honorary Ph.D. from Princeton University.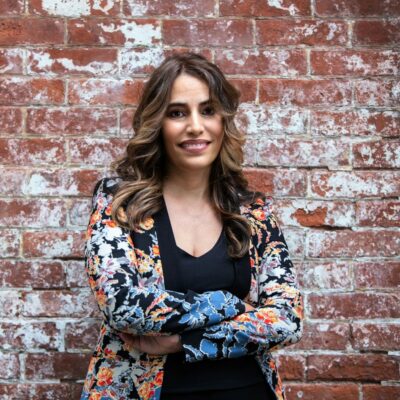 Paul L. Troast Award – Senator M. Teresa Ruiz, D-29
Senate Majority Leader
In 2007, Senator Ruiz became the first Puerto Rican elected to the Senate. Since then she has been re-elected five times. Currently Senate Majority Leader, Senator Ruiz is the highest ranking Latina legislator in state history. She previously served as chair of the Senate Education Committee. Throughout her time in the Senate, she has fought for equity in educational spaces, acting as the leading force in expanding access to early childhood education throughout the state. She also spearheaded the law to build on the federal free and reduced meal program so that all students who qualify for the program could receive breakfast and lunch at no cost, eliminating the reduced category. Furthermore she has sponsored laws to increase diversity within school curriculum and strengthen the Amistad Commission.
The senator has also focused on expanding employment opportunities for underserved communities, sponsoring bill packages to expand apprenticeship programs in the state and increase teacher diversity. The apprenticeship package, which was enacted, created more accessible pathways to careers in high growth industries by incentivizing business participation in apprenticeship programs. In addition, she has taken a targeted approach at mitigating the barriers which prevent people of color from obtaining and retaining full time teaching positions, advancing legislation to establish educator apprenticeship programs, provide loan redemption opportunities and expand alternate route programs.
Senator Ruiz was also the prime sponsor of a 2020 law to allow candidates to use campaign funds to cover childcare expenses incurred due to campaign activities.
The Senator received a bachelor's degree from Drew University. She was a 2010 Aspen Institute Rodel Fellow, and a graduate of the Harvard Kennedy School's Senior Executives in State and Local Government Program. She is vice chair of the Essex County Democratic Party and is deputy chief of staff to Essex County Executive Joseph N. DiVincenzo, Jr. She served as a delegate to the Democratic National Conventions in 2004, 2008, 2012 and 2016. Among all of her accomplishments, the title she holds most dear is that of a mother.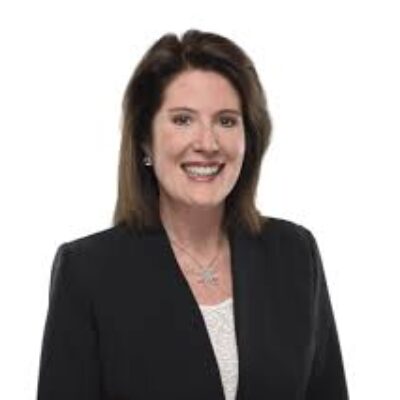 Paul L. Troast Award – Senator Holly T. Schepisi, R-39
Holly Schepisi served as a member of the New Jersey General Assembly from 2012 until March 25, 2021, when she was sworn in as a member of the New Jersey State Senate. Senator Schepisi represents the 39th Legislative District, which includes twenty-three municipalities located in Bergen and Passaic Counties. She serves as a member of the Health, Human Services, and Senior Citizens Committee and the Community and Urban Affairs Committee and has been selected as the Deputy Conference Leader. While in the Assembly, she sat on the Environment and Solid Waste, Judiciary, Housing, and Appropriations Committees.
In 2022, Ms. Schepisi joined the law firm of O'Toole Scrivo LLC as a Partner. Before joining the firm, Ms. Schepisi had her own law firm, Schepisi Consulting & Law, LLC, had previously served as Vice President of Holy Name Medical Center and President of its Foundation, and was Special Counsel at Huntington Bailey LLP.
Experienced in public issues, Ms. Schepisi currently serves as counsel to the Park Ridge Board of Public Utilities and previously served as the public defender for the Borough of Oakland and the township attorney for River Vale. She is an executive committee board member of the Bergen Community College Foundation, a board member for the Adler Aphasia Center, the previous President of the Fordham Law Alumni Association, New Jersey Chapter, and serves as an advisory board member of Provident Bank.
Ms. Schepisi earned a Bachelor's degree in politics and psychology in 1993 from Catholic University of America and a law degree from Fordham University Law School in 1997. She currently resides in River Vale with her husband, Paul, and her two children.
The ELC Award for Excellence – Liz Tindall
Retired, Prior Owner/Consultant, Liz Tindall & Associates
Liz received her Bachelor's Degree in Business from Rider University in 1977, following a year studying abroad at the University of Graz in Austria.  Liz is the former Vice President of the MIDJersey Chamber of Commerce, a position she has held for thirteen years before retiring this position the end of July 2014 to start her own part-time consulting Liz Tindall & Associates. LLC.   In her role at the Chamber, Liz was in charge of the day-to-day operations. Prior to that, Liz was in the banking industry for more than twenty-three years, with FleetBoston (formerly Summit Bank and United Jersey Bank), and ended her career there as Assistant Director of Government Banking and Affairs.
Born in Austria, her family moved to the United States when she was one year old. They settled in the Chambersburg section of Trenton.  Over the years, she has invested much of her time and energy to giving back to Mercer County where she has lived all her life.  She is now retired.
Past Services: 
NJBIA's Mercer County Employer Legislative Committee (Mercer ELC) – since 1984, serving  as, Vice Chair over the many years and more recently as Chair ;  Chair of the St. Lawrence Rehab/Morris Hall Foundation Board, and member of their Philly Pops Committee;   Board Member and past Chair of the St. Lawrence Rehab/Morris Hall Board of Trustees; Hamilton Township Economic Development Advisory Commission member; Hamilton Area YMCA Board of Directors (for 13 years) and Secretary on the Executive Committee (two years); NJBIA's Government Affairs Committee and NEW JOBS Committee; Mercer County Workforce Investment Board member;  Trenton Small Business Week Committee member for 21 years (since inception);  member of the Trenton Crusade Committee (American Cancer Society); Deputy Administrator for the Drumthwacket Foundation; member and secretary to the Mercer Chapter of the American Bankers Association.
Recognitions:
Some of the awards/recognitions she received are "Volunteer of the Year" given by the Hamilton Area YMCA, as well as the "Everyday Hero" Award, also presented by the Hamilton Area YMCA at their annual Spring Fling in 2013.   She was also recognized on Women's Equality Day 2013 by the Mercer County Board of Commissioners as a key advocate and catalyst for business and economic affairs in Mercer County.  In 2015 she also received the "Ed Meara Lifetime Achievement Award" at the MIDJersey Chamber of Commerce Annual Dinner.  In December 2019, Liz was awarded the Leonard C. Johnson award at the NJBIA Public Policy Forum.
Liz and her husband Al reside in Allentown, New Jersey, with their Maltepoo, Benny. They have two married daughters and four grandchildren.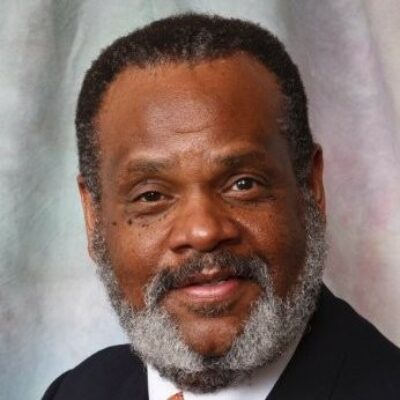 Leonard C. Johnson Award – Ralph Albert Thomas, CPA, CGMA
CEO & Executive Director, NJCPA
Ralph Albert Thomas, CPA (DC), CGMA is CEO and Executive Director of the New Jersey Society of Certified Public Accountants (NJCPA). Prior to joining NJCPA in 1999, he was a vice president and region audit head for Citibank, and previously held various management accounting positions at AT&T, Potomac Electric Power Company and PriceWaterhouse (now PricewaterhouseCoopers).
Mr. Thomas has extensive leadership experience on accounting industry boards and committees. He is a member of the American Institute of CPAs (AICPA) and was selected to be an AICPA Inclusion Champion. He was appointed to the inaugural AICPA National Commission on Diversity and Inclusion and was subsequently appointed to the AICPA Foundation Board. Mr. Thomas has also served on the following AICPA boards/committees: Pre-Certification Education Executive Committee, the Group of 100, Business and Industry Executive Committee, CPA Vision Project Team, Peer Review Executive Committee Board, Strategic Planning Committee and AICPA Council. He is a former member of the CPA/Society Executives Association (SEA) Board. and has served on the State Society Network Inc. (SSNI) and Shared Services LLC, a joint venture of the AICPA and SSNI.
Mr. Thomas is a lifetime member and former national and chapter president of the National Association of Black Accountants (NABA). He currently serves on NABA's President's Advisory Council, Finance Committee and Corporate Advisory Board. In 2018, he was awarded the NABA National Chairman's Award. He was also the recipient of NABA's 2010 National Achievement in Non-Profit Award, the 2010 Presidential Service Award, NABA's 1989 Outstanding Member Award and was honored as a "NABA Legend" in 2009. In 2017, Mr. Thomas was selected to receive the NABA New York Chapter President's Award for Leadership and Excellence and the "Boss" award by NABA's Northern New Jersey Chapter. In 2021, he was honored by the
African American Chamber of Commerce of New Jersey with the Business Award at their Eleventh Annual Circle of Achievement Awards Gala.
Mr. Thomas was also appointed chair of the National Association of State Boards of Accountancy's (NASBA) State Society Relations Committee and was appointed to serve on NASBA's Diversity and Inclusion Committee. He is a member of the New Jersey Chamber of Commerce Cornerstone Initiative and was appointed to the Chamber Board of Directors. Mr. Thomas was also the treasurer of Opportunity NJ, a grassroots organization created to inform policymakers and the public about state economic initiatives. Additionally, he was selected yearly since 2010 by Accounting Today as one of the "Top 100 Most Influential People in Accounting." In 2018, he received the NJBIZ Icon Honors award, which recognizes New Jersey business leaders over the age of 60 for their notable success and demonstration of strong leadership both within and outside of their chosen field. Mr. Thomas was awarded the Boy Scouts of America's 2019 Accounting Distinguished Citizen Award. He was also the recipient of the African American Chamber of Commerce 2021 Business Award and was named #1 on the NJBIZ Accounting Power 50 list in 2022.
Mr. Thomas is a member of the accounting advisory boards of his alma mater Lehigh, Rutgers, Seton Hall, Montclair State and Rider University. In addition, he is a member of Lehigh University's Audit Committee, the Committee on Diversity and Inclusion, and the College of Business Board of Advisors. He is also the first African American to be elected as President of the Lehigh Alumni Association and to be named as a Lehigh University Trustee Emeritus. He is a past chair of the Lehigh University Audit Committee and the Committee on Diversity and Inclusion and a former member of Lehigh's Board of Trustees and Finance, Student Affairs, Academic Affairs, and Campus Planning & Operations committees. In June 2018, he was the recipient of Lehigh University's Dr. Costel Denson'56 Award, presented to an alumnus or alumna who has demonstrated leadership by identifying and implementing pathways to increase diversity in the American workplace and educational institutions.
In January 2018, Mr. Thomas was invited by Senate President Steve Sweeney to join a newly formed bipartisan Economic and Fiscal Policy Review Workgroup comprised of a variety of economists and policy experts.
Mr. Thomas earned a B.S. in business and economics as well as an M.B.A. from Lehigh University. He is a CPA licensed in Washington, DC. He resides in South Brunswick, New Jersey, with his family.
Event Location
Delta Hotels by Marriott Woodbridge, U.S. 1, Iselin, NJ, USA (Directions)