Building Team Strength from
The GROW Program At PSEG
In 2013, PSEG launched the Growing and Reaching for Opportunities for PSEG Women (GROW) program designed to accelerate leadership development and expand the business and operational knowledge for women while increasing PSEG's bench strength of talented women. This program also supports PSEG's strategic goal to attract, develop, retain and reward PSEG employees.
Additionally, PSEG's emphasis on diversity and inclusion was a driving force behind the creation of this program to help create more roles for women in a utility. GROW is a nine-month program focused on engaging and developing the participants through an increased sense of self-awareness utilizing targeted assessments, leadership development programs, expansion of business knowledge and tours throughout the various business facilities and functions, and team mentoring.
Join us on Wednesday, October 19 to hear from Kirsten Stokes, who run GROW, and from Jill Reilly, who recently completed the program. They'll provide insight and tips on how you can help yourself and women in your team grow.
Councils are free to members. If you are a future-member you will be invoiced $19 upon registration.
By joining our Women Business Leaders Council, you get to connect with professionals from many different business backgrounds who share an interest in staying informed and engaged on emerging issues that create opportunities for business success. All of our councils are open to members and future-members.
Our Presenters
Jill Reilly
Process Lead, Business Customer Solutions, PSE&G
Jill Reilly manages a team of analyst in the Business Customer team. Jill helps to support many different areas with Business Customer Solutions. She is involved with analytics around Clean Energy Future. Jill also helps to support communications for the Business team.
Jill joined PSEG in April of 2010, as a Customer Service Rep in the call center, where assisted customers with various questions. In July 2012 she became a Business Support Specialist in Revenue and Controls. Jill was with that team until this past April when she decided to join Business Customer Solutions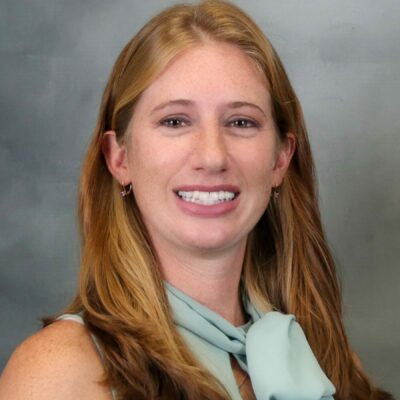 Kirsten K. Stokes
Manager, Employee Concerns Program, PSEG Nuclear
Kirsten Stokes is a Manager of the Employee Concerns Program at PSEG Nuclear.  She is responsible for providing all employees and contractors an alternate, confidential option to report any nuclear safety and quality concerns, as well as concerns associated with harassment, intimidation, retaliation, or discrimination against individuals that were involved in identifying or reporting nuclear safety and quality issues.  She also monitors the site for maintaining a safety conscious work environment, where individuals are encouraged and feel free to raise safety concerns both to their own management and to the federal regulator.
Kirsten previously held a position as a Compliance Technical Specialist, with the Site Regulatory Compliance team, where she coordinated regulator inspections, prepared correspondence with external stakeholders, and ensured general compliance for changing plant conditions and projects.
Kirsten joined PSEG in September of 2013, as a Salem Generating Station Nuclear Equipment Operator, where she monitored and operated plant equipment, performing field manipulations as necessary for the control room.  She commenced her nuclear career as an equipment operator for the now decommissioned Oyster Creek Nuclear Generating Station in Forked River, New Jersey.
Before joining Site Compliance, Kirsten spent a year and a half working for the State of New Jersey's Bureau of Nuclear Engineering as a Radiation Physicist and Nuclear Engineer.  There, she gained experience with statewide Nuclear Emergency Preparedness and engineering oversight.
Kirsten holds a Bachelor of Science in Mechanical Engineering from Drexel University.  She values her time spent outside of work with her family, and when they are not out boating, she has donated many hours assisting her local volunteer fire department and has also served as an elected official on the Borough Council for Audubon Park, New Jersey.