Presented by the
Women Business Leaders Council
What's OK, What's not OK
2023 is in full swing! How's it going so far?
If overwhelm and stress are beginning to creep in, chances are it's time to examine your relationship with boundaries.
Why do so many of us struggle to establish and maintain healthy boundaries?
While remote and hybrid working isn't helping, the real culprit is fear. Even when our plate is full, we say "yes" when we want to say "no" or "not now", and worry that we'll disappoint our colleagues, clients, or loved ones.
Going from fear to clear is a game changer in business and life that requires some courage and it's easier than you think.
Join us on Wednesday, February 15 with Sally-Jo O'Brien, Director of Executive Coaching at Human Emergence Group, and certified facilitator of Dr. Brené Brown's Dare to Lead™ program, as we learn the Living B.I.G. process for boundary setting. Let this be a year to be on your own side and make space for what matters most.
By joining our Women Business Leaders Council, you get to connect with professionals from many different business backgrounds who share an interest in staying informed and engaged on emerging issues that create opportunities for business success. All of our councils are open to members and future-members.
Councils are free to members. If you are a future-member you will be invoiced $19 upon registration.
Our Featured Presenter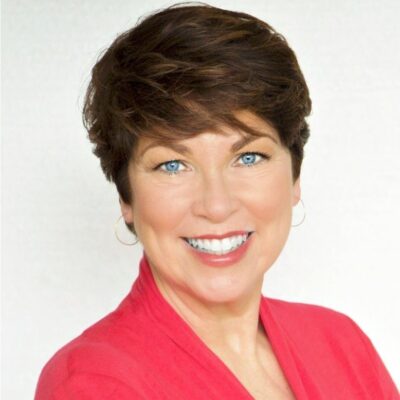 Sally-Jo O'Brien
Leadership Consultant, Certified Dare To Lead™ Facilitator, and Director of Executive Coaching at the Human Emergence Group (HEG)
Sally-Jo O'Brien, PCC, CPCC is a Leadership Consultant and a Certified Dare To Lead™ Facilitator, with over 25 years of experience as a resiliency, transition, and mental fitness expert. She is also a Certified Grief Educator focusing on grief in the workplace.
As Director of Executive Coaching at the Human Emergence Group, Sally-Jo supports leaders and teams, equipping them with the 21st Century toolbox required to bring courageous leadership to life in their organizations. She focuses on growing our capacity to lead the brave conversations that pave the way for successful business outcomes.
Sally believes that work can be joyful and energizing! She is an advocate for co-creating positive workplaces where truth, curiosity, resilience, and humor are both valued and rewarded. She and her family live in New Jersey.