The health of your business depends on the culture in your workplace. By creating a stigma-free culture, employees feel more empowered, appreciated, and more productive.
Join us for a complimentary webinar with Ruth Palacio, MS, CASAC– Clinical Health Educator, RWJBarnabas Health Institute for Prevention and Recovery, as we explore unconscious bias and how language can impact the workplace individually and collectively.
Attendees will learn:
• How to define and recognize unconscious bias and stigma
• How to reduce stigma through changes in language
• How to use preferred language to improve workplace culture and client relationships
Our Featured Guest Speaker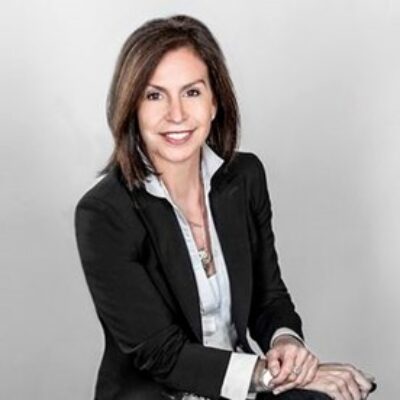 Ruth Palacio MS, CASAC
Clinical Health Educator, RWJBarnabas Health Institute for Prevention and Recovery
After graduating from Syracuse University, Ruth began her working life as a Wall Street broker, quickly learning the ins and outs of the high-stakes financial world. She eventually decided to pursue her passion for Behavioral Psychology, acquiring a Master of Science in Education and Counseling (MS) from Long Island University and a Credentialed Alcoholism and Substance Abuse Counselor (CASAC).
Recovery Coach Academy trainer through the Connecticut Community for Addiction Recovery (CCAR).
Certified Clinical Trauma Professional (CCTP­II) Treatment of Complex Trauma & Dissociative Disorders.
Master Practitioner of (NLP) Neuro-Linguistic Programming (Advanced Communication Skills Training).
In her current role as Clinical Health Educator at RWJBarnabas Health; Institute for Prevention and Recovery, Ruth conducts instructional trainings on topics ranging from Understanding Substance Use Disorder, The Opioid Epidemic, Adverse Childhood Experience (ACE), Words Matter; Combating Stigma and Self-Care in Healthcare.
Since the start of the Covid-19 pandemic, Ruth has led a systemwide self-care initiative which received the 2021 NJ Biz Workplace Wellness Healthcare Hero's award. The program provides educational newsletters and weekly virtual sessions in support of front-line employee's work-life balance and overall wellbeing.
Ruth is a coach and trainer, who has provided organizational development services to individuals and organizations throughout North America. Through her solution-based approach, she guides clients in making effective decisions to maximize their performance and strengthen their relationships. She promotes the direct correlation between wellbeing and performance.
Ruth is a blend of her diverse background, offering a seamless integration of her clinical and corporate experience. This unique combination has manifested in a solid understanding of interpersonal dynamics, managing obstacles, and the pursuit of solutions. Ruth has strong platform presentation skills, conducting numerous educational seminars throughout her career.
Her platform presentations include:
Respect in the Workplace
Workplace Wellbeing
Effective Communication
Leadership Development
Understanding Substance Use Disorder
Adverse Childhood Experience (ACE) & Trauma
De-Escalation Techniques
Self-Care: Coping Strategies to Restore Balance
Ruth is dynamic, diversified, and fluent in Spanish as her family originated from Spain. She has often been described as a translator within the same language. Ruth's exceptional ability for detail and ability to naturally reframe situations brings new perspectives and effective solutions for her colleagues and clients.
For more information, please visit http://www.ruthpalacio.com/