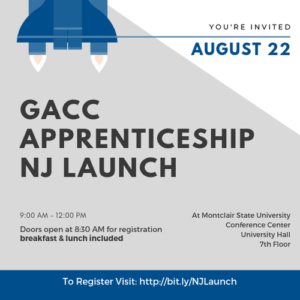 The German American Chamber of Commerce in New York (GACC), in partnership with the New Jersey Apprenticeship Network, will host an event on Aug. 22 at Montclair State University to celebrate the launch of its New Jersey apprenticeship program.
Gov. Phil Murphy will provide the keynote presentation at this free event, which will be held from 9 a.m. – 12 p.m. on the 7th floor of the university's Conference Center.
The GACC is the foreign office of the German Chambers of Industry and Commerce (DIHK), which administers vocational training in Germany. The organization supports and develops sustainable skills development programs in the U.S. based on the German model.
Go here to learn more.