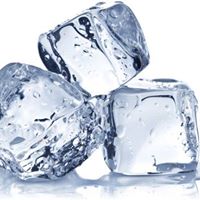 We all know that shoveling out after the recent winter storm was particularly tough because for all practical purposes the opponent was ice, not snow. My sore arms and back can attest to that. I'm sure some of us even uttered a few invectives during the seemingly never ending "dig and toss" movements.
For long-time NJBIA member Automatic Ice Maker Company, based in Middlesex, ice is a good thing! In fact, it's been the catalyst that has brought success to this family-owned business since its founding way back in 1961. That's when Sid Singer observed that the industry lacked a specialized distributor in the newly developed industry of commercial ice-making equipment.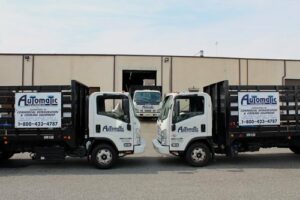 He built the company on a simple four-part philosophy:
Sell only quality equipment.
Provide truthful and knowledgeable service before and after the sale.
Always have ample inventory of both equipment and replacement parts in stock.
Be there for the customer when problems arise!
Today, it's Sid's youngest son, Jordan, who is at the helm of the company, which still is grounded and guided by this same philosophy. They provide quality, hassle-free refrigerator, freezer, ice maker and display solutions for restaurants, delis, stores, and warehouses across New Jersey as well as the tri-state area and beyond. By always keeping an extensive inventory of new and used equipment of reputable brands and providing A1 customer care and guaranteed service, Automatic Ice has risen to be New Jersey's leader in commercial refrigeration equipment.
There's a lot more than meets the eye when it comes to selecting the proper commercial refrigeration equipment. For example, how energy efficient is it? For an item that needs to run 24/7, it can have a major impact on one's electric bill.
Also, what type of ice is needed? This seems straightforward, but realize that there are six shapes and types of ice – nuggets, flakes, full cubes, half cubes, crescent and gourmet – each with their own properties and uses. Take flake ice for example, which you would recognize as being used in snow cones. Not only does this ice look good, but it also serves to preserve food on display, such as seafood, meat, and produce. Because it helps to maintain the hydration of the food more consistently for longer periods of time, it is a good ice shape choice for transporting perishable food.
For these and many more reasons their customers keep coming back to the skilled professional team at Automatic Ice.
The company continues to adapt as the marketplace and environment change over time. In 2014, under Jordan's leadership, Automatic Ice strategically transformed their business adding a full line of commercial cooking equipment to their offerings. This includes items such as heavy duty restaurant ranges, deep fat fryers, raised grill broilers and convection ovens. They now use the tagline "Refrigeration and Cooking Equipment Specialists" and are nicely positioned to better compete in the ever-changing food service industry.
Congratulations to Automatic Ice Maker Company for more than a half century of success as a family business. For more information, visit their website or Facebook and Twitter pages.
Automatic Ice Maker Company is just one of 20,000 companies that comprise NJBIA's membership, which is very diverse with representation from an amazingly large and wide spectrum of fields, industries and professions. Look for more unique stories about NJBIA members in future editions of "Beyond 10 West Lafayette," NJBIA's membership blog.