Seventy percent of business owners say they are able to operate safely under CDC social distancing guidelines according to a new NJBIA Business Recovery Survey inquiring how a soft opening might affect their business model.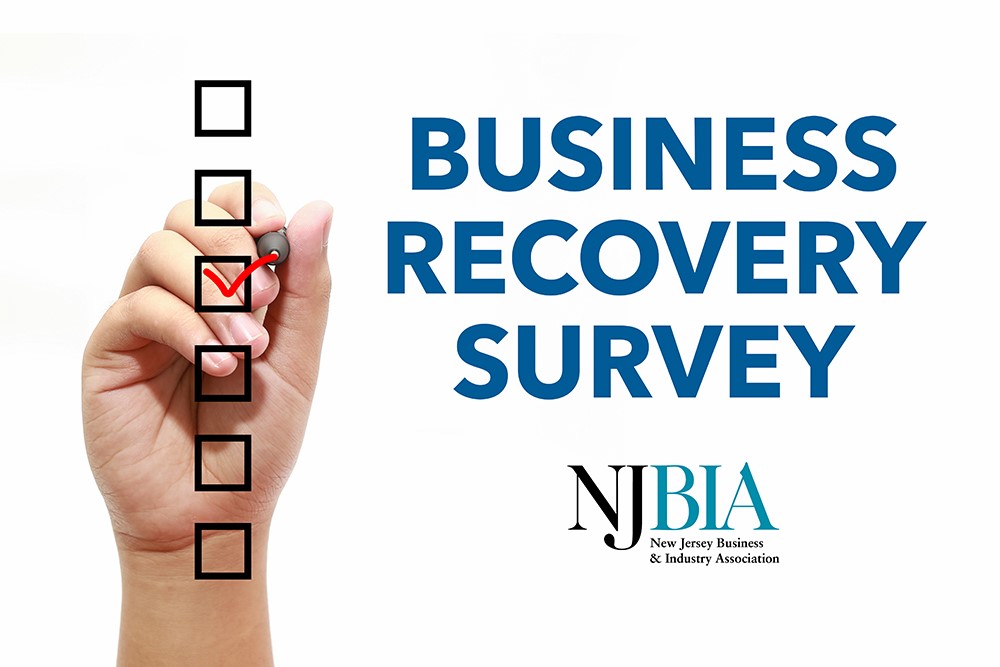 However, a large majority of New Jersey business owners say they'll need more than half of their usual client or customer base to break even in any given month.
Additionally, many respondents said they would never generate a profit, or need at least a year to generate a profit, if businesses are reopened at 50% capacity.
"The results of this survey put a finer detail on the true challenges that lie ahead, even with a soft opening at 50% capacity, as we work toward a recovery and reinvention framework for New Jersey's economy," said NJBIA President and CEO Michele Siekerka.
"Some of our additional data focusing on revenues and financial assistance also reveal great challenges. However, now knowing the true needs and concerns of our businesses in even a partial re-opening allows us to work toward solutions and an effective plan of action for the reopening of our economy."
NJBIA has been working alongside a coalition of 80 business and nonprofit associations, advocating for policies on the state and federal level to provide employers relief and funding during the COVID-19 health crisis and to aid in their recovery.
REOPENING STATEMENTS
Respondents were asked what percentage of patrons, clients and customers are required, on average, for their business to break even in a given month. They responded:
0-24%: 9%
25-49%: 7%
50-74%: 29%
75-99%: 36%
100%: 18%
Assuming a 50% partial reopening of business facilities is allowed, respondents were asked how long they anticipate it would take for their business to generate revenues comparable to pre-COVID-19 profits. They responded:
3 months or less: 9%
4-6 months: 17%
7-9 months: 11%
10 months to a year: 14%
More than a year: 23%
More than two years: 6%
I could never generate a profit at 50% capacity: 21%
There was a mixed range of responses from employers when asked what percentage of their total, in-person workforce is needed for their business to operate productively:
0-24%: 19%
25-49%: 16%
50-74%: 23%
75-99%: 15%
100%: 27%
Employers were also asked to list their top three struggles for their businesses, resulting in the following leading responses:
Meeting payroll costs: 59%
Paying the rent: 44%
Ensuring worker safety: 22%
Repaying existing loans on time: 22%
Handling supply chain disruptions: 21%
Making quarterly tax payment: 20%
Paying payroll taxes: 19%
Other business struggles yielding 12% or less included: Paying quarterly or annual CBT/GIT payment; complying with labor mandates; cost of maintaining equipment; finding enough employees to fill workplace needs; concerns about future lawsuits.
Members were asked if their business is able to operate under CDC social distancing guidelines. A total of 70% said yes, while 19% said they were not sure. Another 10% said they would not be able to operate under CDC guidelines.
"It's a positive to see the capability and willingness of employers to operate with appropriate social distancing," Siekerka said. "What remains to be seen is what entry limitations will be put on businesses, and whether customers will have the same initial willingness to patronize out of health concerns."
REVENUES AND REALITIES
A whopping 66% reported a decrease in revenue during the current health crisis, while another 27% reported no revenue – leaving only
5% of respondents reporting normal revenue.
At the same time, about 32% of respondents have laid off at least one worker as a result of COVID-19.
"It would appear there's a correlation between the number of companies reporting no revenue to the number of companies having to lay off at least one employee," said Nicole Sandelier, NJBIA's Director of Economic Policy Research. "Nearly 8% of respondents said they have let go of 10 workers or more, which relates to some of the high unemployment numbers we have seen on a state and national level."
When asked how they were accommodating for lost revenue, 53% said they either reduced workers' hours, or furloughed or laid off employees. Eleven percent said they tapped into business reserves or personal savings, while another 11% sought additional funding through loans, credit lines, government aid or increased donations.
STAYING OPERATIONAL
Thirty-six percent of respondents were forced to close as a result of an executive order. Of those, 70% envisioned their closure as being temporary, while 29% weren't sure whether they would reopen or not.
Of those that were directed to close their premises, 70% said they were still operating remotely, but experiencing financial losses. Another 18% said they voluntarily closed, while 10% they were continuing operations as normal.
Overall, 54% of respondents listed their business as struggling to perform its essential duties, while another 25% said it was unable to perform its essential duties at all.
Employers were also asked how, or if, their physical workspace might be affected as a result of COVID-19. Nearly 29% said their workspace will not be impacted, while 23% anticipated increased costs for sanitizing and 20% expected added costs for PPE. Only 7% said they would need structural changes to implement social distancing.
GRANTS AND LOANS
NJBIA's Business Recovery Survey was taken between April 23 and April 28. While there was an expectation that some of the data would change based on respondents receiving grants and loans after they took the survey, the overall results showed that most businesses were, by and large, playing the waiting game.
Some 74% of employers surveyed applied for the federal Paycheck Protection Program (PPP). Of those, 65% said they had not yet received their funding at the time they took the survey, while 30% said they had received funding. Five percent said they were not approved.
Employers who applied for PPP were asked how they intended to use those funds, and they were not limited to one choice. A little more than 98% of the respondents said they would put it toward payroll costs, while others said they would apply some funds to utilities (68%), rent (66%) and mortgage interest (15%).
Of the businesses who applied for a Small Business Emergency grant or loan from NJEDA, 78% had not received their funds as of the past few days.
The New Jersey Business Coalition has been strongly advocating for a portion of CARES Act funding to be used for an appropriation for the NJEDA in order to provide further relief to small business.
CONCLUSION
A total of 1,359 respondents, comprised of NJBIA members and also members from other partnering business associations in the New Jersey Business Coalition, took part in the survey between April 23 and the morning of April 28.