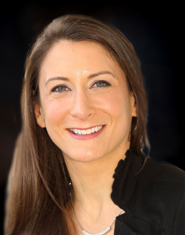 Congratulations to NJBIA's own Chrissy Buteas on making the list of New Jersey's most Powerful Women compiled by Senate Majority Leader Loretta Weinberg.
As NJBIA's Chief Government Affairs Officer, Buteas leads the largest government affairs team among state business groups and is responsible for about 4,000 pieces of legislation her and her team are tracking. The Government Affairs department also works with various state government departments on initiatives like workforce development, employment regulations, environment and energy policy, tax policy, economic development and much more.
"To be recognized by someone who has had such a magnificent career over three decades is a tremendous honor," Buteas said. "For me, she is one of New Jersey's original Powerful Women and a leader and source of inspiration.
"I am extremely proud of the work of our government affairs team," Buteas added. "We don't just say we're for something or against something; we provide alternatives to legislation and policies that will address the problems that state faces while protecting our member companies and the more than 1 million jobs they provide."
NJBIA President and
CEO Michele Siekerka said the recognition is well-deserved.
"Chrissy has been a true leader at a time when our small businesses are facing challenges on the state level, nationally and even internationally," Siekerka said. "It's a testament to her dedication and success that she is included amongst such important peers on this influential list."
Weinberg annually issues the list to highlight women participating in the political process outside of being an elected official.
"They are the journalists who write about us; the lobbyists who represent our communities; the department directors and staffers who keep our state moving forward; and the activists who keep pushing us," Weinberg said in describing her list. "In other words, these are only some of New Jersey's most Powerful Women."