NJBIA member Priority Payment Systems Local is offering tips on ways small brick-and-mortar "essential" businesses that are still open during the COVID-19 pandemic can better navigate and survive this crisis.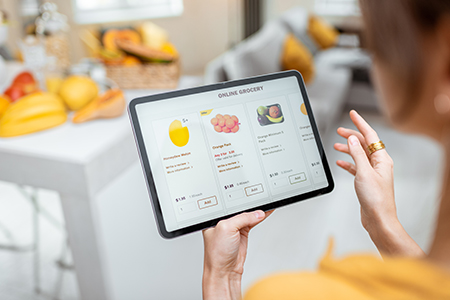 "Online ordering has clearly become the No. 1 way people are buying products and services," said Priority's COO, Angelo Mendola, during an NJBIA webinar on Thursday. "So the question you have to ask yourself is: Is it easy to do business with you from a smartphone or online? And can you take payments seamlessly, and does everything you sell appear on your website?"
Priority Payment Systems Local, a leading innovator in the electronic payments processing industry, offers tools that can help, including a net zero processing fee program, merchant cash advances, and a new proprietary online ordering platform, e|tab, which works seamlessly with a business' website to allow customers to place online orders for either curbside pickup or delivery.
Unlike e-commerce platforms that are essentially a directory listing your business alongside dozens of competitors, e|tab allows your customers to connect directly to your business, instead of middlemen such as Grubhub, said e|tab's David Welesko. E|tab is not just for restaurants; it can be used by liquor stores, grocery stores, hardware stores, medical supply stores and more.
"Our platform is designed to integrate seamlessly into your website and your social media platforms," Welesko said. "These areas are very important for you to engage with your customers right now because they can't see you in person."
Cash flow and working capital issues faced by small businesses were also tackled during the webinar by Randy Saluck, Esq., CEO of Libertas Funding, a financial technology firm that specializes in providing capital for small businesses through its partnership with Priority Payment Systems Local.
Many small essential businesses that need cash to operate are encountering loan processing delays at the U.S. Small Business Administration and banking institutions due to the surge of applications caused by the COVID-19 pandemic, Saluck said. Libertas is more flexible than traditional funding sources and can provide a decision on loans of up to $150,000 within 48 hours during the COVID-19 crisis, he said.
Go here to listen to the complete webinar.  The PowerPoint from the webinar can be downloaded here.