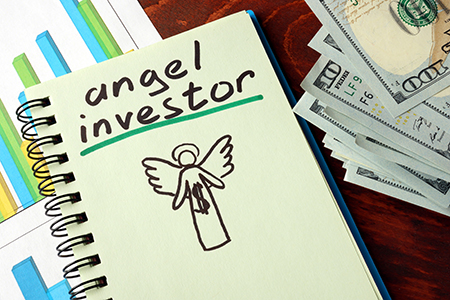 The New Jersey Economic Development Authority (NJEDA) says interest in the state's Angel Investor Tax Credit Program soared to record levels in 2020, as investors submitted more than 700 applications, nearly three times the average of previous program years.  
Applications also hit the legislative cap of $25 million in late October, marking the first time the program cap had ever been reached, the NJEDA said Thursday. The announcement came a month after Gov. Phil Murphy signed the New Jersey Economic Recovery Act of 2020, part of which increases the cap on this program from $25 million to $35 million for 2021. 
NJBIA supported the Economic Recovery Act of 2020, including the increase in the Angel Investor Tax Credit Program cap.  NJBIA Vice President Chris Emigholz said an increase in the cap was essential to attracting more investment and growing the state's innovation economy. 
The Angel Investor Tax Credit Program offers investors refundable tax credits against qualified investments for New Jersey businesses. The program supports technology businesses with a physical presence in New Jersey that conduct research, manufacturing, or technology commercialization in the state.  
In addition to attracting investments in emerging companies, the Angel Investor Tax Credit Program also brings capital to New Jersey because it is open to investors throughout the world. Investors have six months from the time of investment to apply to the program. 
Last year was the first that investors could benefit from the program's expansion, which was signed into law in the summer of 2019 and also strongly supported by NJBIA . Under these enhancements to the program, which took effect Jan. 1, 2020, investors can receive an increase in the tax credit from 10% to 20% on a qualified investment. 
 The expansion also added a 5% bonus for investments in businesses located in a qualified opportunity zone, low-income community, or a business that is certified by the State as minority- or women-owned.  
"The expanded Angel Investor Tax Credit Program has been heralded throughout New Jersey's innovation community as an enormous asset to our state," said NJEDA CEO Tim Sullivan.  
"The combination of increased funding allocation and program enhancements, including adding a bonus to encourage investment in women- and minority-owned businesses, has a double benefit to the entire ecosystem," Sullivan said. "These tools help emerging companies attract capital, which will fuel their growth, and encourage new businesses to establish themselves in our state. " 
During 2020, NJEDA approved 142 applications through the Angel Investor Tax Credit Program, representing an injection of $35.8 million into 21 New Jersey companies, a $2.7 million increase from 2019. 
Sullivan noted NJEDA staff continues to review applications and those submitted to the NJEDA after Nov.1, 2020 will be considered for the 2021 program year.
In the fourth quarter of 2020 alone, the NJEDA approved 72 Angel Tax Credit Program applications. This represents nearly $18.4 in private investments into 14 unique technology and life science companies, employing more than 265 full-time personnel.