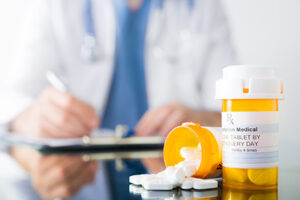 As Horizon Blue Cross Blue Shield of New Jersey sees it, the high cost of prescription drugs can be better managed if pharmacists, doctors and patients were on the same page, or in this case, on the same computer platform.
"Often, the first time a patient learns about the cost of a prescription medication is at the pharmacy counter," explains David Gambino, Horzion's vice president and chief pharmacy officer. Doctors usually aren't aware of the prices of the drugs they prescribe, whether they are covered by patients' insurance, or how much a patient will pay out-of-pocket.
To help patients manage their out-of-pocket costs and doctors manage their administrative costs, Horizon is providing them with software that will allow them to discuss drug costs upfront.
The solution is known as Drug-Cost Decision-Support at Prescribing (DDP) and is offered through Gemini Health. It delivers up-to-date medication and alternative cost information to doctors through electronic health records.
"All pertinent information is available real time and is accessible during a patient's appointment," Gambino explains on Horizon's health news website. "Using this platform, doctors can quickly and easily get patients the right medication at the best price."