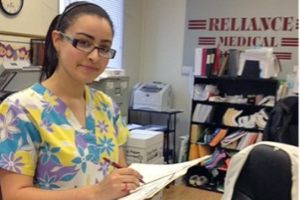 The Trenton Times recently published an editorial supporting a yes vote for Question 1 on the November ballot, and in doing so, made some of the same arguments as NJBIA on the importance of vocational-technical school education.
NJBIA also supports Question 1, which would authorize bonds to help schools throughout the state, particularly the county career technical schools. Last year, 17,000 students were turned away from vocational-technical education programs because there was not enough room for them.
As the Times states:
"A large percentage of the proceeds would focus on building and equipping facilities geared to technical education programs in the state – a need pointed out dramatically in a recent report commissioned by the New Jersey Business & Industry Association.
"Noting that the state is losing millennials at a dismaying clip, researchers suggested several antidotes for the so-called 'brain drain.' One would be expanding vocational-technical facilities that would turn out a more highly skilled – and therefore employable – workforce."