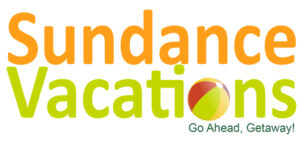 What resources do you turn to when planning a vacation?  Perhaps you go to one of the many travel and hospitality websites, which offer an array of options including bundling your lodging, air fare and rental car if needed.  Perhaps you turn to a travel agent and allow a skilled professional to advise you.
Well, another option that you may have overlooked or not heard of is the one NJBIA-member Sundance Vacations takes—leasing condos and resorts at your destination.  Founded in 1991 by the husband and wife partnership of John and Tina Dowd, they have grown the company from a single office and two employees, to having nine offices spread across four states, including their New Jersey location in Parsippany, which originally opened in 1996, moved to Rockaway for a few years, and then moved back to Parsippany in 2012.
Sundance has an extensive inventory of condos  and resort accommodations in many of the major vacation destinations in the U.S., Mexico and the Caribbean. By leasing them to its customers, Sundance can provide significant savings in comparison to staying at a hotel or motor lodge.  While the specific accommodations for the condos will vary, they usually come with a living room, separate bedroom(s), and kitchen or kitchenette with refrigerator – which can greatly keep the cost down in being able to store and prepare meals – as well as HD televisions with cable/satellite offerings.
Valerie Burke, who oversees digital marketing for Sundance, shared with me that she recently stayed two nights at a hotel near the Jersey Shore and paid $220 per night. She enjoyed her stay, but noted that one of Sundance's condos at the very same beach is available to rent for seven days/six nights at the cost as low as $250 total for the whole week.  There are similar types of savings available at many of their destinations, including featured vacations in South Carolina (Myrtle Beach), Florida (Disney World area) and even Maine, for those who want a fishing or hiking adventure closer to Mother Nature.
To be a client of Sundance Vacations you have to pay an annual membership fee.  They make it easy for you to learn about the program to see if it's a fit. They will provide you with a thank you gift of a short vacation package (3 days/2 nights) to a popular destination that you can choose for simply attending a one hour, no obligation multi-media presentation that explains the program. The presentations are held regularly at their Parsippany location and even include times on Saturday. If you are interested in participating in such a session please visit the qualifying  section of their website for more details.
Sundance is very proud of the fact that they have been named one of the Best Places to Work in New Jersey by the Best Companies Group for the fifth time and fifth rear in a row.  A happy work environment almost always translates into greater productivity and that's the case here.
Congratulations to Sundance Vacations for their success, especially in New Jersey.  For more information about them visit their website or their social media sites including Facebook, Twitter, Instagram and the Sundance Vacations Charity website.
Sundance Vacations is just one of many thousands of companies that comprise NJBIA's membership, which is very diverse with representation from an amazingly large and wide spectrum of fields, industries and professions. Look for more unique stories about NJBIA members in future issues of "Beyond 10 West Lafayette," NJBIA's membership blog.