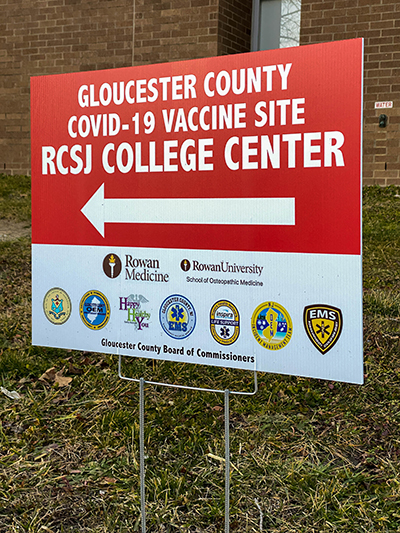 A new poll finds that 56% of working adults nationwide say they will get a COVID-19 vaccine when it becomes available to them, but employees' willingness varied widely by industry. 
Employees in higher education, financial services and other white-collar fields were much more likely to say they want the COVID-19 vaccine than workers in the retail, transportation, and food and beverage industries. 
The Morning Consult poll found that while 77% of employees working in higher education wanted to be vaccinated, only 46% of workers in the food and beverage industry did. Healthcare workers, who were prioritized in the initial vaccine rollout, landed in the middle of the industries surveyed, with 60% willing to be vaccinated. 
The Biden administration has pushed for teachers to be prioritized for COVID-19 vaccines, but the Morning Consult poll indicated that just 59% of adults working in K-12 schools want to be vaccinated. 
Workplaces may end up playing an important role in getting people vaccinated. According to HR Dive, several retailers, including Kroger, Trader Joe's, Aldi, Instacart, and Dollar General, are offering workers cash incentives, paid time off or other stipends to get vaccinated. 
Some employers have questioned whether offering vaccinated employees financial incentives runs afoul of antidiscrimination laws. 
Kroger is attempting to address this issue by offering the same $100 cash bonus it's giving vaccinated employees to Kroger workers who are unable to be vaccinated for health or religious reasons if those workers instead complete a health and safety course. 
The Morning Consult poll findings were drawn from 17 surveys conducted between Oct. 29 to Jan. 29 among 16,970 employed U.S. adults and have a margin of error of 1 percentage point.