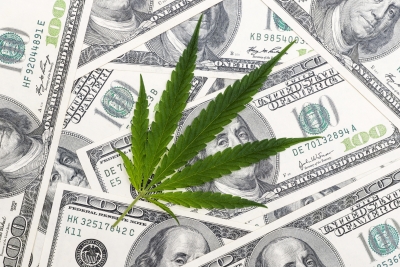 As the vote-counting continued Wednesday and the nation waited to learn who its next president would be, New Jersey's business community was already focused on a sea change in public policy coming in 2021 now that Garden State voters have overwhelmingly approved the Nov. 3 ballot question to legalize the cultivation, processing, sale and use of recreational marijuana here next year. 
Benjamin Dworkin, director of the Rowan Institute for Public Policy and Citizenship at Rowan University, told nearly 100 business leaders at NJBIA's online Government Affairs Policy Committee on Wednesday they need to prepare now for legalized marijuana and its impact on the workplace. 
"There have been a number of seminars and workshops by labor lawyers and workplace attorneys all talking about what you have to prepare for so hopefully you've been taking good notes and you'll be ready for it when it comes," Dworkin said. "You, as a business community, need to start thinking about this." 
NJBIA has long advocated for workplace safety provisions in the marijuana legislation, which are expected to be included in the bill.
Top aides to Assembly Speaker Craig Coughlin and Senate President Stephen Sweeney both said the two houses of the Legislature would move swiftly in November to pass legislation designed to create the rules and regulatory framework for a legalized marijuana marketplace, including a Cannabis Regulatory Commission, which would function similar to the way the New Jersey Casino Control Commission does.   
"Once the legislation is enacted, let's say that were to be in November or December, the commission would have 180 days to promulgate those rules and from then they will set a date in which the sales will begin," said Dan Harris, the legislative director for Assembly Speaker Craig Coughlin. "So, you're talking June could, theoretically, be the earliest point in time in which adult-use cannabis could be sold," Harris said. 
However, it is possible that recreational marijuana sales could begin sooner if the commission moves faster than the 180 days the law provides, Harris added.
The sale of medicinal marijuana, which requires a prescription, is already legal in New Jersey. 
Mark Magyar, the associate executive director of the Senate Democratic Majority Office, said legislation to implement the voters' mandate on recreational marijuana could be introduced in the Senate tomorrow.  
Beyond the marijuana issue, the three speakers also addressed the impact the presidential election results might have on New Jersey, specifically the amount of federal aid the state receives next year under a Biden or Trump administration and how that will impact the next state budget.   
"I think a lot of what the legislative agenda is going to be for the upcoming year is going to be determined by who is elected president," Magyar said. "I think if Trump wins, the state is going to have to step in more to figure out how to prop up small businesses," Magyar said. If Biden prevails, New Jersey might see more federal stimulus funding, as well aid for transportation and water infrastructure projects, he said. 
Magyar said that even though the state increased the millionaires tax and the corporation business tax in the current FY 2021 budget, it was still "facing a fiscal cliff in FY 2022 that is steep." For example, there is $1 billion in federal aid for NJ TRANSIT in the current state budget, and even if ridership comes back after the pandemic, there will be massive gap in NJ TRANSIT's budget in the next fiscal year, he said.
He also emphasized that the governor had made a commitment to work with the Legislature on structural budget reforms that will save money on pensions and other expenses in the next state budget. 
Harris said the Assembly's legislative priorities include passing economic tax incentives for business, property tax relief for nonprofit hospitals, regulatory relief for the business community and another vote, because of a prior procedural error, on legislation to phase in the steep unemployment payroll tax that businesses otherwise would face all at once on July 1. 
When questioned about pending legislation to tax  financial transactions, which is supported by the Governor and Senate President Sweeney, Magyar said it was likely that the rate would be lower than what was originally proposed. Harris said the Assembly is still studying the issue, but added that he found it "troubling" when told  by one of the financial exchanges with servers in New Jersey that 14 governors had reached out to invite them to relocate servers to their states if the proposed financial transaction tax passes.