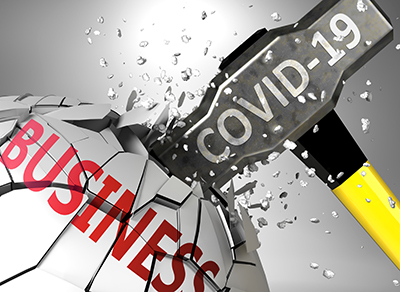 NJBIA said a new law signed by Gov. Phil Murphy needlessly shifts COVID-19 costs to the worker's compensation system paid for by businesses, even though the federal CARES Act already covers employees who contract COVID-19 on the job.
"Like the lawmakers who voted to put this misguided bill on his desk, Governor Murphy made a conscious choice to place additional burdens of a worldwide pandemic on the backs of struggling New Jersey employers who have made great sacrifices," NJBIA President & CEO Michele Siekerka said.
"As we have repeatedly stated, there is federal CARES Act money specifically meant to rightfully cover the costs of essential workers who truly do contract COVID-19 on the job," Siekerka said. "Instead, that money was left on the table and our beleaguered employers are forced to pick up those costs."
Murphy signed the bill, S-2380, on Tuesday, despite calls from NJBIA and others in the business community for at least a conditional veto limiting the law's time frame to his earlier stay-at-home order when employees were only venturing out of their homes to go to work.
Instead, the law creates a presumption that all COVID-19 illnesses are contracted on the job at any point during the pandemic, even cases occurring months after the initial March outbreak that could have been contracted in a social settings.
"Without that modification, any essential worker out and about at a time when more people are catching COVID-19 in social settings than workplace settings, or those traveling to other states on vacation, can now make a claim they contracted it at work," Siekerka said.
Siekerka noted many businesses were closed for months to help curb the spread of COVID-19, and many are now operating under state-ordered capacity restrictions, making this the worst time to impose new taxes and costly mandates.
"During this time of unprecedented hardship for New Jersey businesses, we had hoped our policymakers would relent from placing yet another burden on employers," Siekerka said.
To read Siekerka's entire statement, go here.